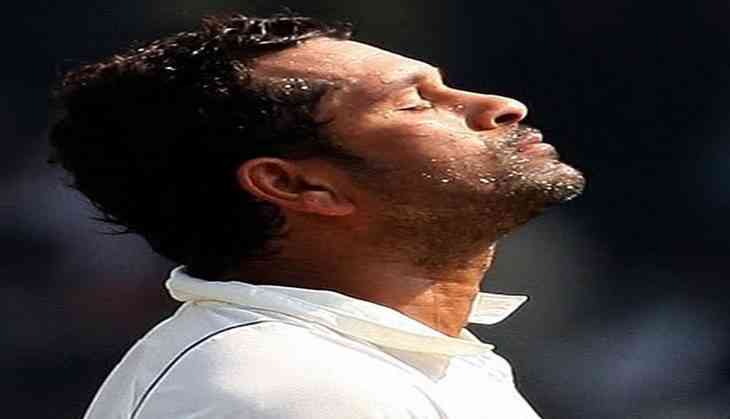 Paranjpe recalls young Sachin Tendulkar on his 44th birthday
Former cricketer has paid glowing tribute to legendary Sachin Tendulkar on the occasion of his 44th birthday and said he still remembers the century scored by the batting great on his Ranji Trophy debut.
Paranjpe, who a witness to Tendulkar's hundred against Gujarat in 1988, narrated interesting anecdotes about Tendulkar on the occasion of his birthday at an event here organized by the Legends Club last night.
Tendulkar made his Ranji Trophy debut on December 11, 1988, at the age of 15 for the then Bombay team (now Mumbai) against Gujarat and scored a hundred.
Walking down the memory lane, Paranjpe said, 'I still remember his hundred against Gujarat on his (Ranji) debut. In the morning (before the match) I was talking to him and said it should be your good day, he was cool.
'he played a square-cut off a left-arm spinner to reach the hundred. But we advised him not to play against the line and that ball was against the line and he hit it for a four.'
Paranjpe, who had seen Tendulkar in his formative days, said the main difference between him and other youngsters was that he batted in seven to eight nets in a day.
'Sachin has played 10,000 more balls than any other boy here. And that was a fact that he used to bat at 7-8 nets at the same time. After one net, he went to another net, said the 79-year-old former cricketer, who played Ranji Trophy for Bombay (now Mumbai) and Baroda.
Former India players Madhav Apte, Nari Contractor and Rahul Mankad, son of legendary late all-rounder Vinoo Mankad were also present on the occasion.
-PTI