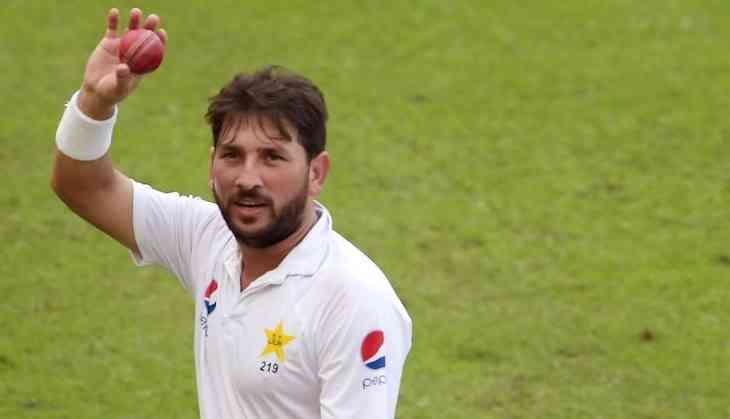 Pakistan cricketer Yasir Shah went on to become the first ever player in Test history to give away 200 runs or more in an innings on three different occasions.
Yasir Shah's undesirable record came after he concluded with bowling figures of 4/204 off 48.4 overs on the third day of the first Test in Brisbane against Australia.
This is the second instance where Yasir has given away more than 200 runs against the Aussies, with the other instance coming in December 2016 in Melbourne, where the latter conceded 207 runs of 41 overs while picking up three wickets.
The other occurrence came against England in July 2016, where he gave away 213 runs off 54 overs while scalping just one wicket. To add to his degardation, this instance also turned out to be the most runs given away by any bowler at the Gabba in Test history.
The previous record was held by legendary Pakistani spinner Mushtaq Ahmed, who conceded 194 runs off 38 overs in 1999.
Also Read: Watch: Bangladesh bowler applauds Virat Kohli for well-timed cover drive