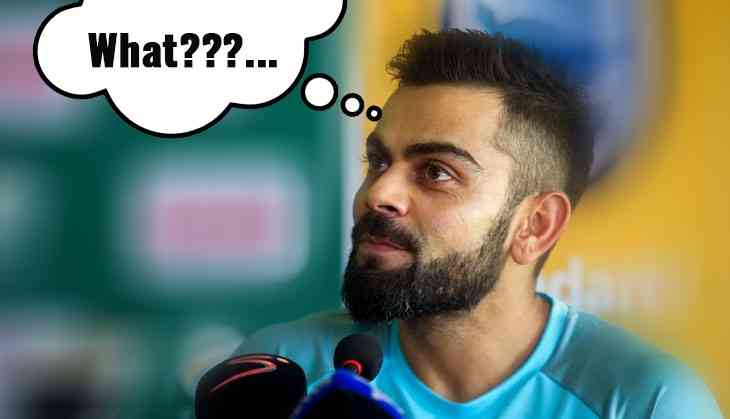 Team India has faced its biggest defeat against England in its Oval test tour. In test series, team India ends the match with a 4-1 loss and because of which the team has to face a lot of criticism. Especially, the team skipper Virat Kohli, who had to face tough questions during the Press Conference.
Yes, a reporter asked some harsh questions due to which our captain seems to be angry and also look unhappy with the questions.
A video of the conference also doing the round on social media, in which the expressions of Kohli can be understood that he was not happy. One of the reporters asked that 'the best Indian team in the last 15 years! Do these tags put any pressure on you? Do you actually believe you are?' In reply, Kohli said that 'we have to believe we are the best side. Why not?'.
The other question that he faced was that which was 'the best team in 15 years?' and after listening to this question, Virat got angered and instead of reply, Indian team captain asked him 'what do you think' and reporter replied that 'I am not sure' and putting down to his question he answered.
Check out the video:


However, these questions came after team India coach Ravi Shastri had claimed that his team was better than many other sides which had some 'great players'.
Watch Video:
Also read: Surprising! BCCI reveals salaries of Virat Kohli and Co including Indian head coach Ravi Shastri