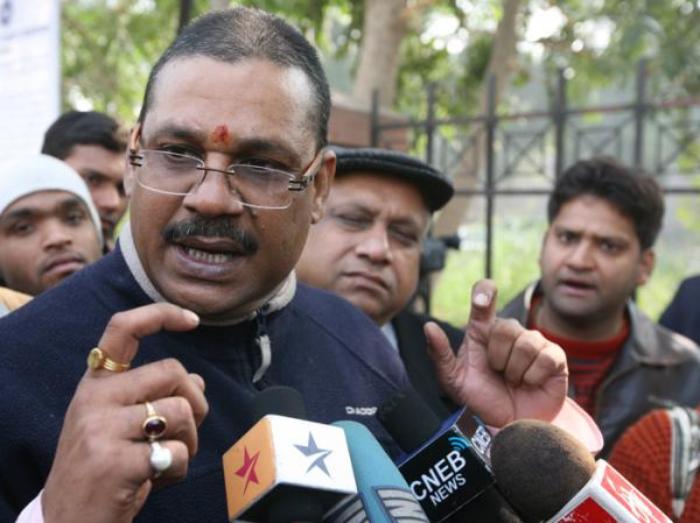 Former India cricketer and BJP MP Kirti Azad on Tuesday, 10 November, said that there is no chance of India playing the proposed series against Pakistan in December unless there is a peace on the border.
"The members of boards are also Indian and they realise that terror and talks don't go together until there is peace on border; I think there is no chance of bilateral series with Pakistan at no neutral venue,"Azad told ANI in New Delhi.
"Our soldier or your soldiers, in times of war when you are protecting your border it does happen. There are so many ceasefire violations on international border, a line of control is something that has to be taken very seriously," he added.
Describing the Shiv Sena protest that led to the cancellation of talks between the PCB official and BCCI official regarding the series as hooliganism, Azad said, "Protesting is not a problem. But you can't use strong arm tactics. You can't man handle people. That's not the way to do it. That's not democracy. That's trying to be hooliganism."
Azad also lauded newly-elected BCCI president Shashank Manohar for the decisions taken during the 85th annual general meeting held in Mumbai.
"I have great faith in Shashank Manohar. He is an upright and straight forward man and I really appreciate and laud him for his fantastic work since he became BCCI president," Azad said.
Earlier, Roger Binny was removed as national selector on grounds of conflict of interest, as his son, Stuart is playing for India, and cricket director of the national team Ravi Shastri has also been removed from the Indian Premier League (IPL) Governing Council.
According to a memorandum of understanding (MoU) signed between the PCB and BCCI, both countries are scheduled to play six series between 2015 and 2023 after a clearance from the Indian Government.
India have not played a full bilateral Test series with Pakistan after the 2008 Mumbai terror attacks.
-ANI