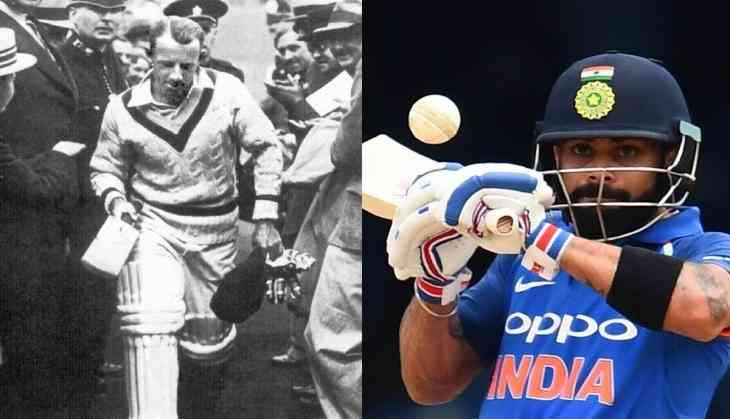 Virat Kohli is ahead of Bradman in Test cricket (Twitter)
Indian cricket team captain Virat Kohli is constantly breaking all the records in 'game of fame' and becoming famous not only in India but also in the whole world. Every time Kohli comes to the field to bat scripts some new records in his name.
The most remarkable thing about Kohli is that if he comes under pressure in the field, he emerges like a bright star in every situation. The result of his brilliant batting is that he is now being compared to many great former players of the cricket world.
It is important to notice that Kohli has not performed well in the match of the limited overs but he also emerged as a best player in T20 matches. According to Cricket Next, Kohli has performed well in Test cricket and has also beaten Australian great batsman Donald Bradman. Kohli's conversion rate as a test skipper is extremely fantastic.
As a skipper (captain), he has played 29 Test matches, in which Kohli has scored 2,560 runs at an average of 59.53. In these matches, he has scored 10 centuries and 50 half-centuries. In this case, his conversion rate as a skipper is 71.43% whereas, Don Bradman's conversion rate is 66.67%.
There are 66 test skippers in the history of cricket, who have scored at least 10 fifties. These include Virat Kohli's name. India is all set to play its first match of the Test series against Sri Lanka that is to be played at Eden Gardens Stadium in Kolkata from 16 November. Indian wicket-keeper batsman Mahendra Singh Dhoni holds the record of winning most matches while captaining India in the Test match.