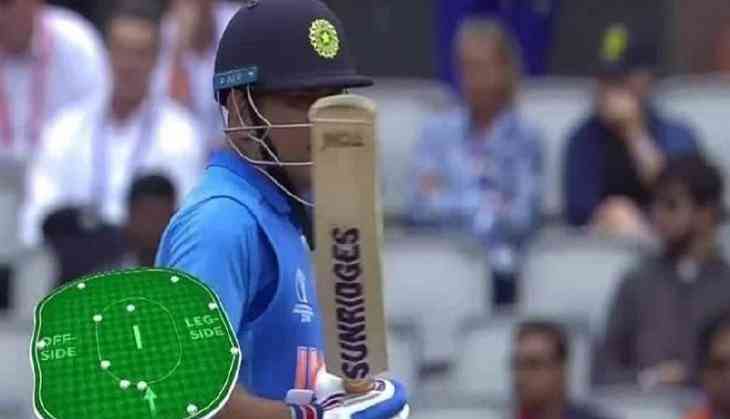 India lost to New Zealand by 18 runs in the first semi-final of World Cup 2019. New Zealand's lethal bowling attack and Kane Williamson's captaincy demolished Indian batting line-up to clinch the final berth for the second consecutive time.
The latest controversy has struck the World Cup as an umpiring error has come into the light. MS Dhoni was dismissed run-out at a crucial moment of the game when India was looking good to swing the game in their favour. A picture from the match is going viral on social media where it can be seen that the ball in which MS Dhoni was dismissed was actually a no-ball.
Glaring umpiring error? Could they afford this in a World Cup semi final? 6 players outside the circle... how long did they play like that in P3? #INDvNZL #Dhoni pic.twitter.com/Hb5UlA4tsI

— Anand Narasimhan (@AnchorAnandN) July 10, 2019
@ICC
What A great Umpiring Skills....The Ball Msd became runout should be given as NoBall...& Dhoni should have played and India have Won....What A Great WC?What a great exhibition of Umpiring skills???? pic.twitter.com/hqgEQCj4Bz

— L@cchi (@LacchiOrange) July 10, 2019
According to netizens, the umpires ignored the rules of fielding position in the third powerplay. Maximum five fielders are allowed to stay outside the ring in the last powerplay but in the picture shared online, it can be seen that there are six fielders standing outside the ring including Martin Guptill who executed the exceptional run-out of MS Dhoni.
But according to the rules even if it is a no-ball player can be dismissed run-out. So, it doesn't matter whether Dhoni's dismissal was off no-ball, he was run-out and it doesn't count.
Also read: Virat Kohli and team management's one bad decision cost India its third World Cup