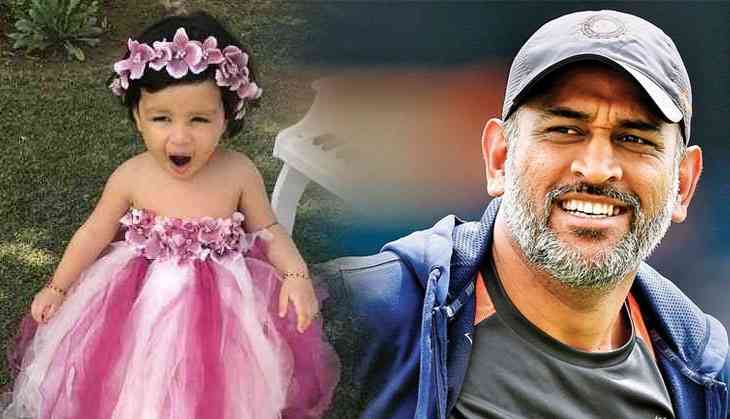 Most daughter's have special bond with their father's. The former Indian skipper and 2011 World Cup winning captain MS Dhoni also sharing the same bond. He reveals that Ziva is huge stress reliever.
Dhoni's wife Sakshi Dhoni and daughter Ziva were present in the stadium during the IPL season.
Former Indian skipper MS Dhoni cited that "It's good to have someone like her around. She's a live-wire. From the time she wakes up in the morning, she's always on the move. She's very careful about what she does, so we are not worried that she may get hurt herself. It feels good to have her around as she eases the stress."
MS Dhoni revealed his interesting fact that wherever he goes everyone tend to ask him more about her daughter Ziva. He further said "She's hardly three-and-a-half but she has her own character. Wherever I go, people ask me, 'where is Ziva' or 'what is she doing'. I am nowhere in the scene."
Earlier MS Dhoni was spotted joining in the three-day ceremonies of former Union Civil Aviation Minister Praful Patel's daughter Poorna Patel's marriage with a bussiness man Namit Soni, along with wife Sakshi Singh Dhoni and daughter Ziva.
Also Read: India Vs England: Big blow to Virat Kohli's team, this Indian cricketer officially ruled out from India's second Test match