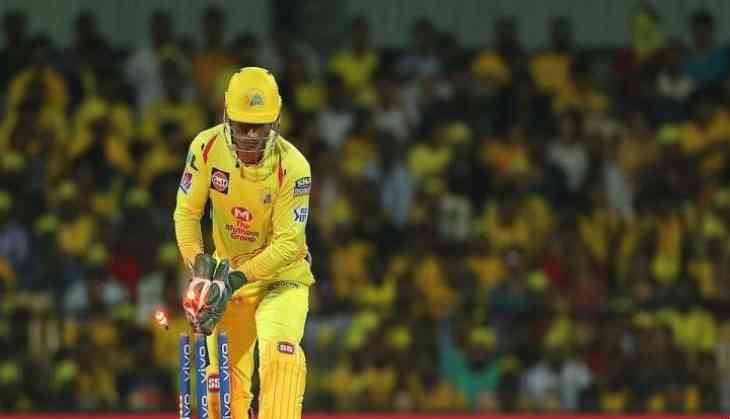 There's an interesting trivia between Chennai Super Kings' skipper MS Dhoni and Rajasthan Royals' Riyan Parag. Both the players are playing in this year's Indian Premier League and there's an old connection between them.
On April 11, Rajasthan Royals' Riyan Parag was caught behind the stumps by Chennai Super Kings wicket-keeper MS Dhoni for 16 runs. Almost 20 years ago, in a Ranji Trophy match between Assam and Bihar, an opener named Parag Das was stumped by young keeper MS Dhoni. Parag Das is Riyan Parag's father.
MS Dhoni's Bihar defeated Parag Das' Assam by 191 runs. Parag Das scored 22 runs in the first innings and 30 in the second. Dhoni stumped Parag in the second innings of the match in which Assam scored 163 runs in reply to Bihar's 343. Dhoni scored 40 in the first innings and remained unbeaten in the second as he scored 68 off 89 balls.
Link to the scorecard of Assam vs Bihar Ranji Trophy match: http://www.bcci.tv/ranji-trophy-1999-00/match/60
However the IPL match between Dhoni and Parag's son Riyan was a nail biting thriller as Chennai Super Kings defeated Rajasthan Royals by 4 wickets. The match was surrounded by a controversy when umpires failed to give a no-ball and MS Dhoni stomped the ground in anger.
Dhoni was later fined half of his match fee for unacceptable behaviour. Parag went on to score match winning 43 against Mumbai and 47 against Kolkata. The match where he was dismissed by Dhoni was his debut in IPL.
Chennai Super Kings are comfortably sitting at top of the points table with 14 points while Rajasthan Royals are at number seven with eight points to their name.
Also read: Bad news for India ahead of World Cup; MS Dhoni might not play against Mumbai Indians