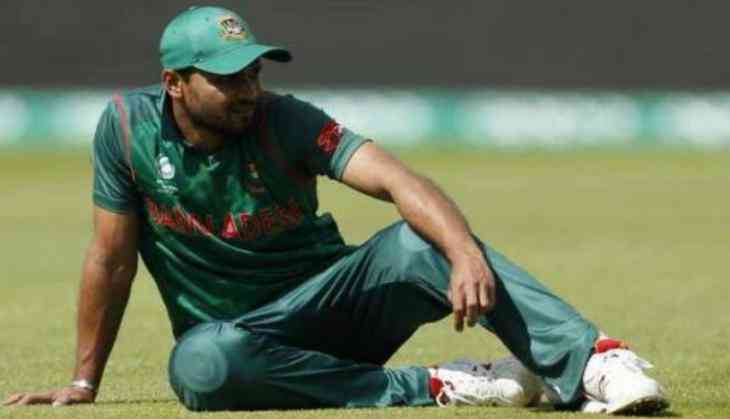 Mortaza can play as long as he wants: BCB chief
Bangladesh Cricket Board (BCB) president Nazmul Hassan has said that Mashrafe Mortaza will remain team's ODI captain for as long as he wants because it is nearly impossible for them to find a skipper like him in the country.
Despite Bangladesh making it to the Champions Trophy semifinal in June, speculations have been going on that the cricket board could be in search of a new ODI captain after Mortaza retired from T20Is in April.
The right-arm pacer had also admitted that although he didn't care much about the criticism, the inference had an effect on his mentality.
"Mashrafe is not just a player but also our captain," ESPNcricinfo quoted Hassan as saying.
"It is nearly impossible to find a captain like him in Bangladesh. He is also performing very well as a pace bowler, better than most of them," he added.
The BCB chief further insisted that there was no question before the board to drop Mortaza as long as he was willing to play.
"This is not the time for such questions. We have a lot of cricket ahead of us. Imagine what is going through him, especially at a time when we haven't even found an alternative. Even I feel uncomfortable thinking about his situation: always wondering whether he is going to be on the team or not," Hassan said.
Mortaza's fitness has for long been under the scanner. His unexpected retirement from T20Is stirred comments about whether his days as an ODI player are numbered too.
-ANI