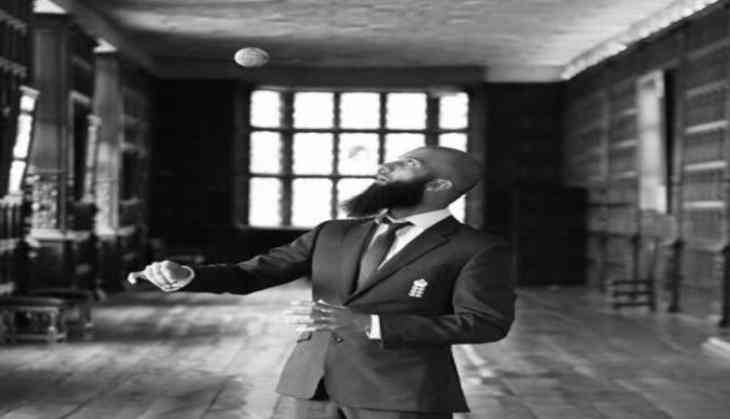 England all-rounder Moeen Ali has received a major boost in the ICC Test Player Rankings following a man of the match performance during his side's huge 211-run win over South Africa in the first Test of the four-match series at the Lord's on Sunday.
Ali contributed 87 and seven with the bat and bagged four for 59 and six for 53 with the bowl as England romped to victory with more than a day to spare.
For his heroics with both the bat and the ball, Ali has been rewarded with improvements in all three categories, which, in turn, have given him career-best batting, bowling and all-rounder rankings.
In the batting chart, Ali has gained three places and is now just outside the top 20 in 21st place; in the bowling table, he has broken into the top 20 in 19th position by rising nine places; while in the all-rounders list, Ali has moved ahead of team-mate Ben Stokes in fourth position for the first time in his career.
The latest gains mean Ali is now England's fourth highest-ranked batsman, third highest-ranked bowler and best all-rounder.
Joe Root, who celebrated his first Test as England captain by stroking 190 in the first innings and then inspiring his side to victory, has another reason to smile as he has jumped ahead of his New Zealand opposite number Kane Williamson in second place.
Root had entered the Lord's Test trailing Williamson by 32 points, but now leads the New Zealander by eight points. Number-one ranked Steve Smith will be Root's next target as the Australian captain is sitting on 941 points - 53 points ahead of the Englishman. If Root can continue performing like at Lord's, he can potentially go top of the table.
Wicketkeeper Jonny Bairstow, former captain Alistair Cook and one-down batsman Gary Ballance are the other England batsman to have gained in the latest rankings, while Temba Bavuma and Vernon Philander are the two South Africa batsmen to head in the right direction.
Bairstow is now 10th after rising one place, Cook has moved up two places to claim 11th position and Ballance is 59th after earning three places, while Bavuma is 41st (up by four places) and Philander is 66th (up by eight places).
In the bowling table and apart from Moeen Ali's improvement, Philander and Morne Morkel have gained one place each to sit 10th and 13th, respectively. The table is headed by India's Ravindra Jadeja, with Ravichandran Ashwin second and Rangana Herath third.
Shakib Al Hasan is the number-one ranked all-rounder, followed by Jadeja, Ashwin, Ali and Stokes.
England and Bangladesh will now play the second Test of the four-match series, beginning at Trent Bridge on Friday.
-ANI