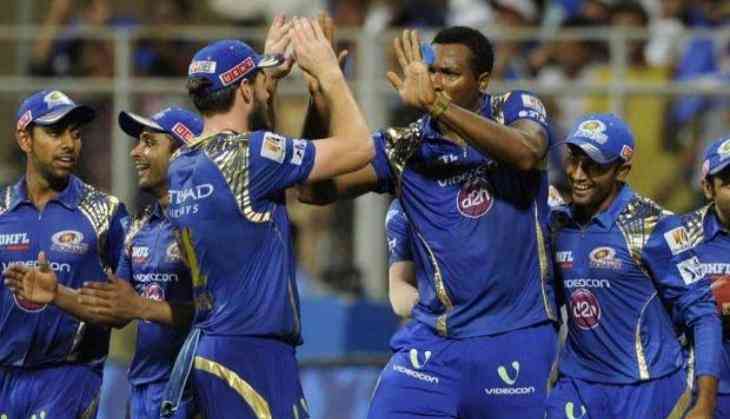 The impeccable match of the season between Virat Kohli's Royal Challengers Bangalore and Ro-Hit Sharma's Mumbai Indian. RCB won the toss and chose to bowl first. Well, the Indians did not have a good start, they lost their two wickets in first two bowls that threw them into the tense zone. Well, later all changed the Indians skipper hit hard to Sunrisers bowlers along with Evin Lewis making a commendable partnership. The MI sets a target of 2014 runs to their Bangalore opponents. The Mumbai Indians registered its first win of the season against Virat Kohli's team.
MI's Suryakumar and Evin Lewis came to open against RCB. Suryakumar walked out on the first bowl. Ishan Kishan came on strike, disappointed the team and walked out on the first ball. Krunal Pandya scored 15, while Hardik Pandya scored 17 unbeaten. RCB's Umesh Yadav and Anderson took 2 crucial wickets each of Indians. Where Sharma scored 94 runs, Lewis scored 65 runs scaring Kohli's army.
Also read: IPL 2018, MI vs RCB: Twitterati calls Virat Kohli a 'run machine'; here's why everyone is appreciating the RCB skipper
RCB's skipper Virat Kohli and Q de Kock came to open for RCB. De Cock managed to score only 19 runs and walked out. No batsmen stood long against MI's bowlers other than Virat Kohli who chased 92 runs unbeaten. However, RCB lost the match but Virat won the heart of his fans and proved he is 'run machine'. Well, RCB's Jasprit Bumrah and Rahman took 2-2 crucial wickets, While Krunal Pandya took 3 wickets.
Here's the complete scoreboard of the 14th match between RCB vs MI:
Mumbai's Batting and Bangalore Bowling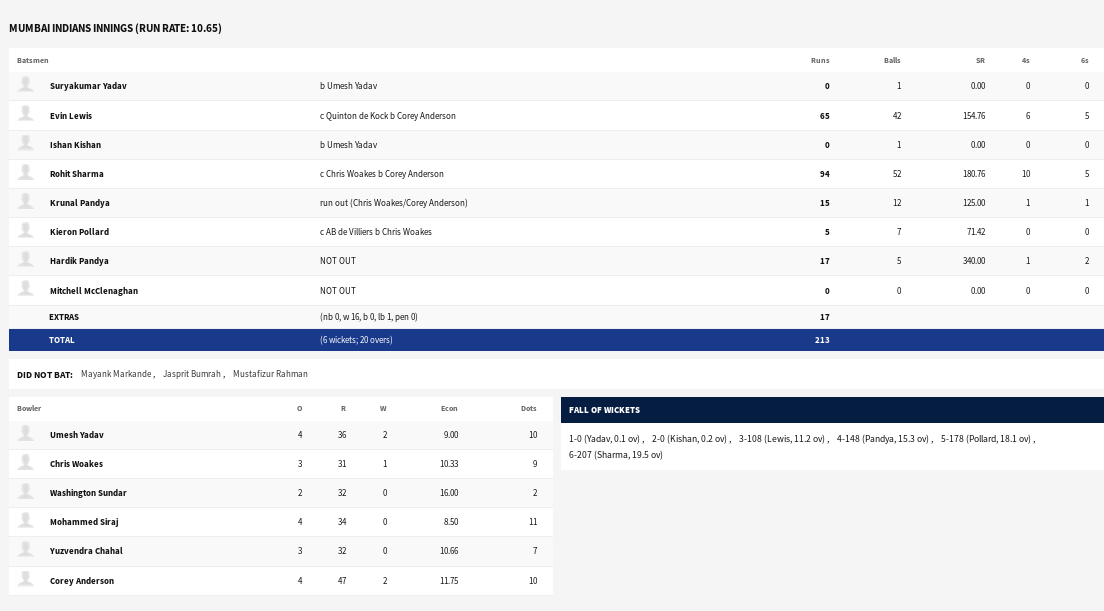 Bangalore Batting and Mumbai Bowling