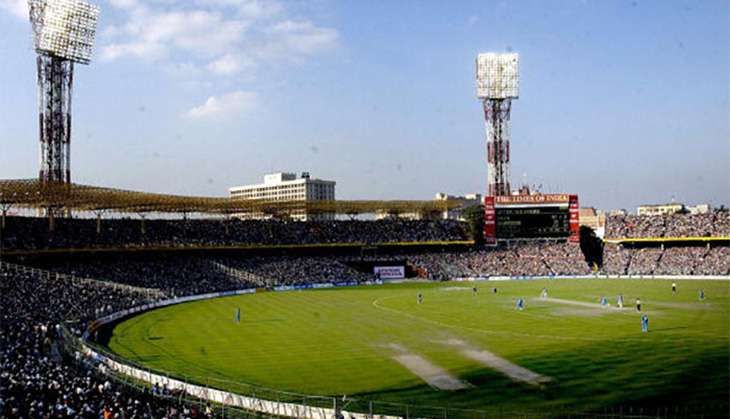 The iconic Eden Gardens has emerged as the frontrunner on 9 June to host the first ever Day-Night Test match in the country. The match will be played against visiting New Zealand even though CAB president Sourav Ganguly said it will depend on their upcoming "pink ball experiment" from 18 June.
"Nothing has been confirmed yet. Hosting a day-night Test will depend on the success of the Duleep Trophy. We are also organising the country's first day night four-day CAB Super League final with pink Kookaburra balls from 18-21 June on an experimental basis. We will see how it goes," Ganguly told PTI.
A BCCI official, though, told PTI that if the day-night Test match is held against New Zealand, it will come to Eden Gardens in all likelihood.
"The decision will be taken during the BCCI working committee meeting on 24 June. We are hopeful that Eden will be allotted the match. Also, we will get feedback from CAB on their day-night experiment," the source said.
Eden's chances are bright as the other two Test venues for the New Zealand leg are Indore and Kanpur. Kanpur's floodlights have been a problem while Indore, for a match of this magnitude, may not be the best venue.
The CAB has procured a dozen pink kookaburra balls for the super league final next week which will be telecast live.
CAB secretary Avishek Dalmiya said: "We will keep more grass for visibility. ICC Chairman Shashank Manohar is coming. We don't want to make fools of ourselves. It depends on how the BCCI takes it, how successful it is. That's the way forward. We are trying something for first time. The legacy will be with us. We will give two balls each to the finalists who will practice two days ahead of the final," Dalmiya said.
--PTI