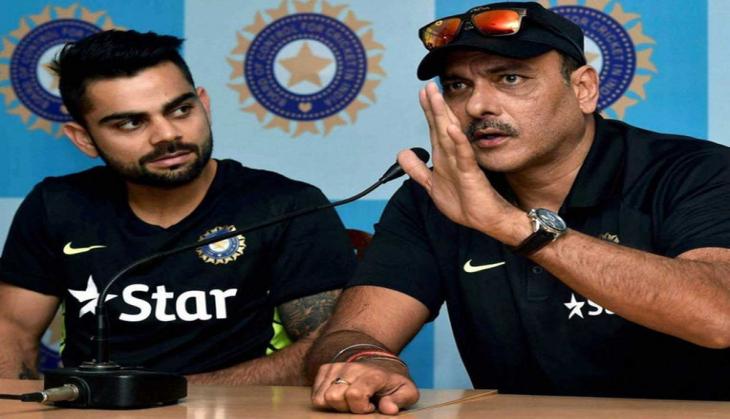 Former Indian team director Ravi Shastri believes it is the right time for swashbuckling batsman Virat Kohli to take over captaincy from Mahendra Singh Dhoni in all the formats of cricket.
Kohli is already leading the side in the Test cricket, but Shastri thinks he should succeed Dhoni in the shorter formats of the game as well for the team's benefit.
"I definitely think so (Kohli should be given the job across formats). You have to see where India is going to go three years down the line. There are no major events till about three years down the line when you are back with the World Cup. So, this is your best time to think and build," Shastri was quoted as saying by ESPNcricinfo.
The former Indian all-rounder further admitted that it would be a tough call to make, but added that he would definitely think of naming Kohli as skipper across all formats if he would have been a chief selector.
"The game has to evolve, hard decisions have to be taken, such is life. And nothing wrong in that, it is in the interest of Indian cricket. If you see down the line and you think Dhoni is still the best captain, keep him as captain. But the issue here is the breaks [between Tests and ODIs], and do you have a guy ready [to succeed Dhoni]. My answer is you have a guy ready," the 54-year-old added.
Shastri, whose term as team director ended after this year's World T20, insisted that it is the right time to allow Dhoni to enjoy the game and contribute massively as a player.
Dhoni stepped down from the post of India 's Test skipper in December 2014 after leading his side to a record 27 victories.
He was succeeded by Kohli from the New Year's Test against Australia in Sydney in January last year.
-ANI