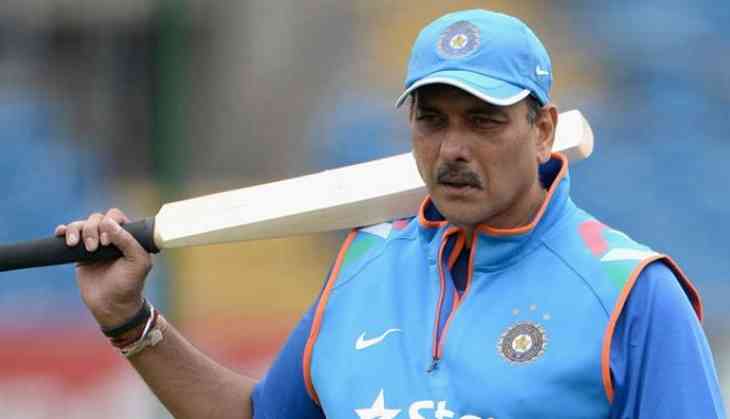 Head coach Ravi Shastri believes the current Indian team, under Virat Kohli's leadership, can do things and achieve milestones which none of the predecessors have done in the past.
While citing the example of the team's 2-1 series win during their last Sri Lanka visit in 2015, a first in 22 years, Shastri said: "This team has been with each other for last two years. They are much more experienced now. They have already done things that a lot of Indian teams and a lot of big names couldn't do in their careers. Like, for example, winning a series here for over 20 years."
"This team is used to doing things which other Indian teams haven't done, overseas. Forget Australia, I am not even touching Australia. A lot of tuff cricket is coming ahead. I am very positive that this team can do things that probably no other Indian team has done," he added.
The 55-year-old started his coaching gig with Team India on a high as the team registered a monstrous 304-run win against Sri Lanka in Galle in the first Test to take a 1-0 lead in the three-match series.
And Shastri said that what he expects from the team is to remain consistent in the days to come.
"I thought the boys were fantastic in the last Test match but what we are striving for is for improvement. There are still areas to improve from the last game, you know. And, we have discussed that and what we want from this team as a unit collectively is consistency, you know. You are not just...where you are good in one game and then you are totally the opposite in the other. You know, where levels are consistency have to be high," he said.
Shastri, who earlier served as Team Director for almost two years, believes that nothing has changed in the group.
"When I got in, it was pretty much the same where I left. I didn't see any change. The nucleus of the team is pretty much the same," he said.
"I know what to expect from them and they know what to expect from me. There is no need of reinventing the wheel or anything of that sort," he added.
When asked about his role, he elaborated: "My role is to be in-charge of the entire support staff and make sure that we get the boys in great mental space to go out and express themselves. With nothing else on their minds but to go and play a brand of cricket which people have seen India play over the last three years-it's fearless and positive."
Talking about Kohli's development as Test captain, the head coach said: "I think he (Virat Kohli) is what 27-28 Test matches old now as captain, you can see a big difference."
"You can see it in the body language, he is matured and he will continue to mature and learn. For his age, he has done quite a lot, you know. Again, there are signs there, you know where, you know, he can be right up there with the very best," he added.
India and Sri Lanka will next lock horns in the second Test beginning Wednesday at the RPS, Colombo.
-ANI