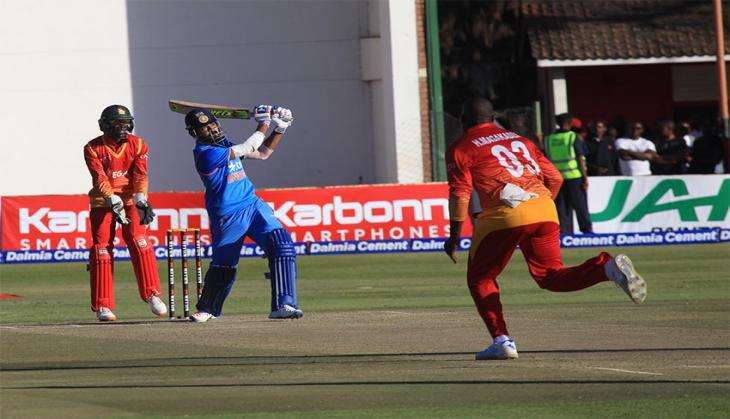 Exultant after doing well in his debut ODI series, Indian opener KL Rahul has hit back at all those who branded him a player for the longer version, saying that he has proved them wrong.
"To all those guys who have been branded as Test players before. I want to tell that there will be coaches and players in the dressing room who can tell you that you are not good enough for a certain format. I never thought that they were right. I knew I was blessed with certain skills," Rahul, who scored 196 runs in 3 ODIs with a century and half-century said.
Asked what will his advice be for those aspiring to play for India, the soft-spoken Mangalore-lad said: "My advice will be to not listen to people. Of course you have to listen to your coaches and elders but you don't have to listen to what they say all the time.
You know what's best for your game. Go out there, be yourself and express yourself. And when someone says you can't do something, prove them wrong." Rahul, who made his debut during the Boxing Day Test against Australia in Melbourne back in 2014, has two Test hundreds against the Aussies and Sri Lanka.
Many thought his copybook technique to be perfectly suited for the longer version before this year's IPL, where he got more than 450 runs. "I had worked really hard on my game. I worked on my strength and became strong enough so that every time I hit the ball, it went to the boundary."
This was the first time that Rahul played a full series under Mahendra Singh Dhoni's leadership (he had just played under him during his debut in Melbourne).
The talented Karnataka lad said that standing at slips alongside Dhoni has given him a sneak peek into what goes in 'Captain Cool's' mind. "Normally I don't speak to him (Dhoni) too much but if I don't understand anything and ask him, he would explain as to what was his thought process behind moving a fielder or giving someone the ball."
Rahul, who also is a makeshift wicket-keeper, is trying to pick up a few finer points of 'keeping by watching his skipper. "I was watching as to how he is keeping wickets in these conditions where especially when the ball swings, it starts wobbling as it comes behind the stumps.
Also he stands at different positions for different bowlers. Like Dhawal (Kulkarni) is a wicket-to-wicket bowler with a nice action while Barinder is a left-armer. Bumrah can be very hard to keep. He always tells me to stick to the basics."
-PTI