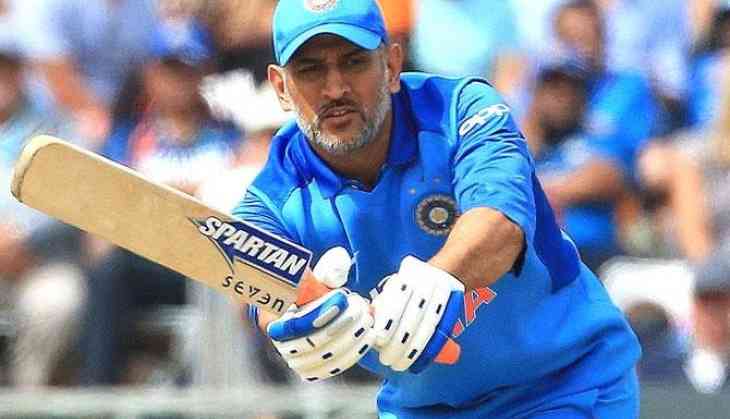 Indian World Cup winning skipper MS Dhoni on Wednesday sought to steer clear of question marks regarding his ongoing break from cricket, which has stimulated profound speculation about his cricketing career.
"January tak mat poocho (don't ask me till January)," stated MS Dhoni at an event on questions about his leave from the game, which began with India's exit from the ICC World Cup 2019.
Earlier, a source close to MS Dhoni stated that he will take his decision on his future after next year's Indian Premier League (IPL).
MS Dhoni distanced himself from cricket after India's semi-final exit from the ICC World Cup 2019 in England. Since then he has not featured in any of India's matches.
The 38 year old is now all set to miss the limited overs home series against theWest Indies starting 6th December, which will comprise of three T20Is and as much ODIs.
National selection panal chairman MSK Prasad has already straighten up that the committee has moved on and Dhoni is mindful of its intent to prepare youngsters like Rishabh Pant while taking into account next year's T20I World Cup in Australia.
Few day ago, MS Dhoni was seen practicing with Jharkhand's under 23 side in Ranchi, enkindling fresh speculation on a potential comeback.
Earlier, BCCI chief Sourav Ganguly had said that MS Dhoni will get the respect that a player of his stature deserves and had dismissed an immediate retirement by the wicket-keeper.
"You know champions don't finish quickly," he had stated when he took over as the Board President last month.
MS Dhoni has led India to two World Cup crowns, the 2007 T20 World Cup in South Africa and 2011 ODI World Cup at home.
Also Read: MS Dhoni urges Chennai Super Kings not to retain him after IPL 2020