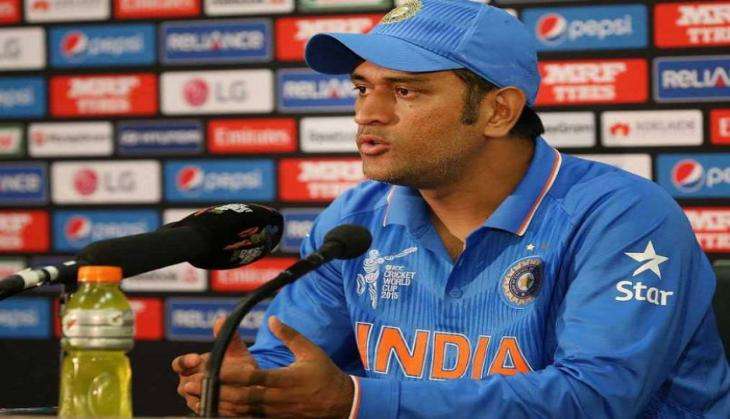 Describing West Indies as an "extraordinary" side, India limited-overs captain Mahendra Singh Dhoni stated that the forthcoming two-match series against the reigning World T20 champions on American shores will be interesting.
Although Virat Kohli's men convincingly defeated West Indies by 2-0 margin in the just-concluded four-match Test series, Dhoni believes that the Caribbean side are a powerhouse in the T20 format with world-class hitters and all-rounders.
"West Indies are extraordinary when it comes to the shortest format of the game. They are a balanced side with enough power-hitters and all-rounders. They are the current World T20 champions. It will be an interesting series," Dhoni said during a press conference on the eve of the opening game at the Central Broward Regional Park Stadium, Florida.
This will be the first time India will be playing international matches in the USA and skipper Dhoni seems to be satisfied with infrastructure at the stadium in Lauderhill.
"As far as facilities are concerned, it is as good as what you will get anywhere in the world. The stadium is not that big but has a perfect ground when it comes to the playing area," Dhoni said. "It is a new venture when it comes to cricket in the US. Looking at everything feels like perfect staging ground.
Few of the other nations have played cricket here before and not to forget some of the T20 leagues that have happened. Personally, I feel this is a big market because of the subcontinent population not only Indians, but also Bangladesh, Sri Lanka and Pakistan people. I feel it is a good start."
On asked whether the Indian team would receive more support than the Windies, a confident Dhoni responded, "I think so."
Meanwhile, West Indies head coach Phil Simmons believes that the reigning World T20 champions need to be fully prepared to tackle India, whom he believes will seek to avenge the World T20 semifinal loss in the forthcoming series.
"It (ranking) is motivation but I think, as in Mumbai, just to beat India because that's always going to be the team to beat in T20 cricket because they've commanded the format for a long period. So winning against India is always going to be high on the agenda. Where we get after that, we are happy at that," Simmons was quoted as saying by ESPNcricinfo.
"The only thing that we are doing is that we will prepare as best as we can because India is going to be coming looking for revenge for the semi-final loss and we have to make sure that we are ready for whatever they bring to us," he added.
Two-time champions West Indies can leapfrog second-ranked India in the T20I team rankings with a 2-0 win on American shores.