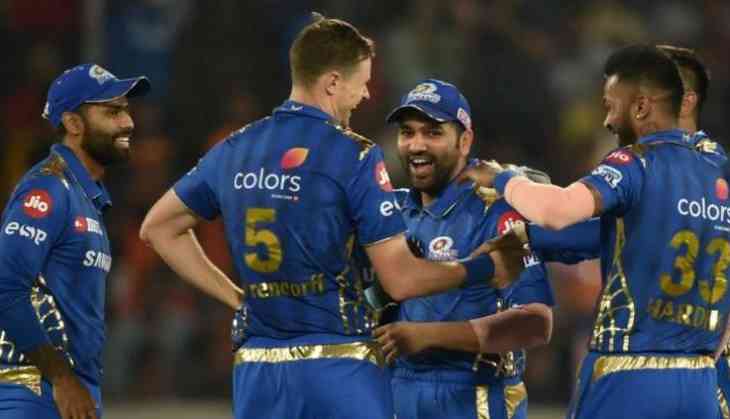 Mumbai Indians defeated Chennai Super Kings to reach their fifth Indian Premier League final. Rohit Sharma-led Mumbai became the first team of IPL 2019 to reach the finals despite having a poor start. Mumbai Indians have done it three times before, can they do it again? Can they win their fourth IPL title? Mumbai have won three out of the four times they have been in the finals of IPL.
There are five reasons to believe Mumbai Indians could be crowned champions of IPL 2019:
#1. Odd years win
Mumbai Indians have won three IPL titles in past and there is a pattern in their win. They have won the cup in every alternate year, their first win came in 2013, their second win came in 2015 and then in 2017. Can they do it in 2019 as well? We will have to wait till May 12 to see if Mumbai can continue their odd year win record.
#2. Hardik Pandya
Hardik Pandya is having a great season with both bat and the ball. IPL 2019 is probably the best season for junior Pandya as he has given many all-round performances. Pandya is the third highest run scorer for the team this year as he has scored 393 runs from 15 matches, Quinton de Kock and Surya Kumar Yadav are the only players ahead of him. Pandya is also the third highest wicket taker for Mumbai as he scalped 14 wickets from 15 games, Jasprit Bumrah and Lasith Malinga are the only bowlers ahead of him.
#3. Jasprit Bumrah
The death over specialist with his fierce yorkers can be one key reason for Mumbai to win IPL 2019. Bumrah is the highest wicket-taker for Mumbai Indians this year and has been a major player in every game they have played. Bumrah won a super over game against Sunrisers Hyderabad when he bowled superbly to dismiss Mohammed Nabi and Manish Pandey.
Also read: Vijay Mallya takes a jibe at Virat Kohli-led RCB for last place finish in IPL 2019