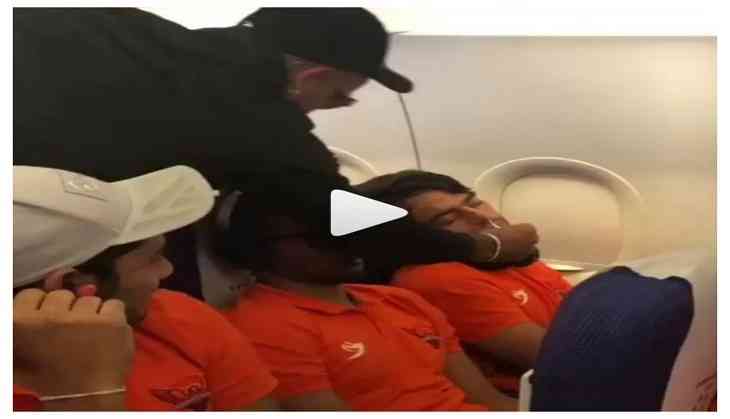 As the days are passing the IPL craze has been raising among the cricket lovers. All the teams are doing well to made their fans entertained. Sunrisers Hyderabad, one of the teams of IPL showing its great performance.
The best part of the team is that it has won all the three matches that they played in Indian Premier League 2018. No one can deny the fact that all the players of SRH giving their best performances for winning the match. Shikhar Dhawan, who is famous for his powerful batting and great fielding make him the superfit player for the team.
Recently, he was in the headline for scoring unbeaten 78 runs against Rajasthan Royals in the first match of his IPL 2018. His outbursted performance won the heart of his fans and he proved himself that why he is a 'Gabbar'.
Besides, Dhawan super hit performance on the field, he is also among those who also enjoy in doing masti with friends and family. He is a fun loving guy who made everyone happy who joins his company. We have also seen him many times his jovial side and once again he did something that will make you hold your stomach tight.
One of his videos is getting viral in which Dhawan seems to be tickling with his teammates that will make you remind of your childhood as well.
The video was recorded in the flight, in which Dhawan turn into the mood of doing a prank with his team player. He started tickling Rashid Khan and Shakib Al Hasan's nose with a piece of paper. The prank he did when the player was in the sleeping mode.
If you don't believe on us then here's the video for you:
The prank was really funny that made everyone laugh.
What do you say?
Watch Video:
Also read: IPL 2018, CSK vs KXIP: Here's why everyone was appreciating MS Dhoni even after he lost the match; Twitterati says he is the kidney of the match