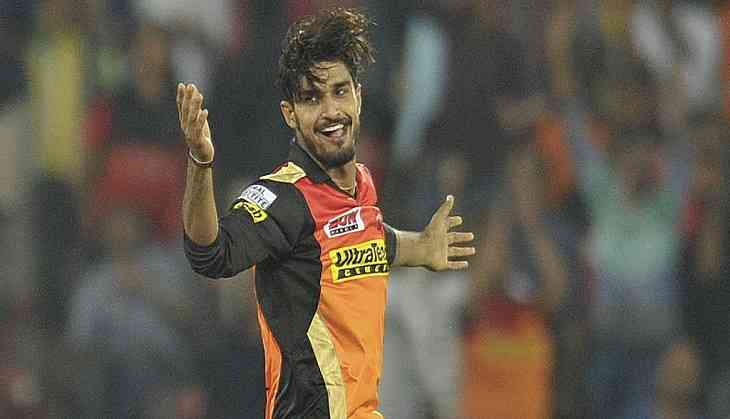 IPL 2018's all matches till now has made every cricket fans surprised. We have seen the mind-blowing performances by the players of various teams. On 19 April, the match was played between Kings XI Punjab and Sunrisers Hyderabad. KXIP player Chris Gayle outbursting performance which made his haters mouth shut. As Gayle has scored a whopping 104 runs in just 63 balls.
On 20 April, SRH player Deepak Hooda was celebrating his 19th birthday and he was wished by all of his fans.
Deepak Hooda is playing for SRH in IPL this year and the team is facing its tough time because of the trolls on social media but Deepak never thought that he will have to face the trollers even on his birthday.
Well, this time he was not trolled by any fans but he trolled by Kings XI Punjab.
Here's how KXIP trolled Deepak on his special day:
Wishing you a very happy birthday @imDeepakHooda

May you remain unaffected by the Gaylestorm 😋#LivePunjabiPlayPunjabi#KXIPvSRH

— Kings XI Punjab (@lionsdenkxip) April 19, 2018
Well, their tweet reminded the Gayle storm during the last match and tried to make a fun of the players. But, Deepak didn't take it silently and replied in an epic way.
Here's how Deepak replied to KXIP tweet:
Really thanks @lionsdenkxip ... hope u get unaffected in the next match with us 😊 best of luck to you guys 🤫 https://t.co/kVw0CfSMIa

— Deepak Hooda (@imDeepakHooda) April 20, 2018
We must say Deepak replied to his troller was amazing and he took it in a positive way. Both the team will have to face each other for one more time.
We really liked it…What do you say? Comment below….
Watch Video:
Also read: IPL 2018: KXIP player Manoj Tiwary stunning chemistry with his beautiful wife will prove that they are made for each other; see pics of his