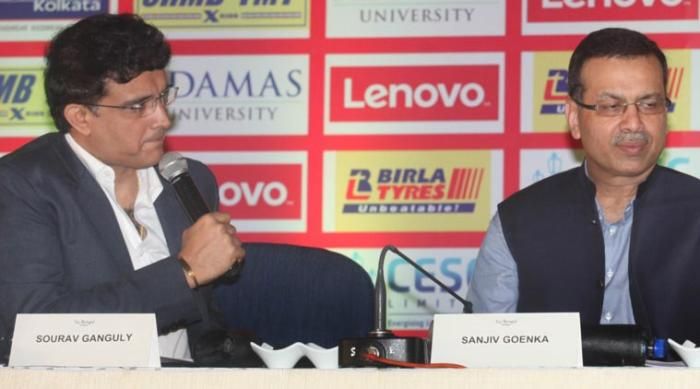 Former India captain Sourav Ganguly is embroiled in a conflict of interest controversy stemming from his involvement with ISL side Atletico de Kolkata.
However, such suggestions have been emphatically quashed by the likes of Shashank Manohar and Niranjan Shah.
Ganguly\'s involvement with Atletico de Kolkata has played no role in the new Pune IPL franchise bidding process.
Another controversy has started brewing within the cricket world, this time revolving former India captain and current member of the IPL governing council, Sourav Ganguly and the owner of the new Pune IPL franchise, Sanjiv Goenka.
The issue of conflict of interest has been raised regarding Ganguly as he is one of the co-owners of the Indian Super League team Atletico de Kolkata along with Goenka, and also has a stake in the Pune IPL franchise with Goenka.
The cricket board's rules on conflict of interest say:
An Administrator or his near relative, shall not have any commercial interest in any activities/tournaments of the BCCI including Indian Premier League.
An Administrator or his near relative shall not be on the pay roll of an IPL Franchise.
These guidelines, however, fail to offer insight on the subject as they not comment on commercial agreements made between the cricket board and business partners of BCCI officials.
While the ultimate verdict lies with Retd Justice AP Shah, the BCCI-appointed independent ombudsman, Shashank Manohar, the BCCI president had a few words to say about the issue at the IPL post-auction press conference.
Opposing the debate, Manohar said,
"It does not (result in conflict). These two teams are different. Everyday I get questions from various partners over the issue. People have not understood the meaning of the word conflict. It means where there could be a obvious bias regard to the decision making process. When a person can influence the decision making."
He continued,
"You can't stretch conflict to absurdity levels. Unless and until there is something to show that I have influenced the decision making process. These were close bids submitted and Sourav Ganguly had nothing to do. We have appointed an ombudsman to check if there is a conflict or there is no conflict."
Niranjan Shah, former BCCI secretary, provided support saying,
"Yes, Ganguly is a member of the IPL governing council. But the bidding took place before everyone, so how could he influence it? In fact, he arrived late, returning from London. Also, there's no money or commercial interests involved as Ganguly is not on the pay roll of any IPL franchise. So I can't see any potential conflict of interest as far as his case is concerned."
Ajay Shirke, a fellow member of the governing council, also reiterated the same saying,
"There has to be some understanding of the conflict of interest issue. Conflict arises when somebody is in a position to grant someone an undue favour. In what capacity Ganguly can do that? I don't see any merit in this argument but if someone still feels he is conflicted, we now have a forum (ombudsman) for redressal."
As a governing council member, as well as head of the BCCI technical committee and president of the Cricket Association of Bengal (CAB), the resolution of this issue is paramount for Ganguly.
Though he is involved in the controversy too, Goenka believes there cannot be any conflict of interest for Ganguly.
"He's not involved in our cricket franchise. As for his association with Atletico de Kolkata, football is a different sport and doesn't have any connection with the IPL. Also, two separate companies are involved here. The company that owns the ISL franchise and the one that owns the Pune team in the IPL are two completely separate entities. So how can there be a conflict of interest for Sourav Ganguly?"