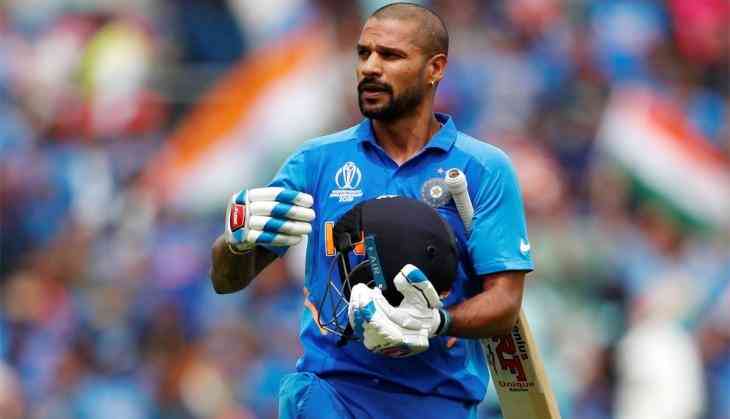 Team India will be playing Pakistan in World Cup league match on Sunday at Manchester. Just before the crucial match against Pakistan, team India's opener Shikhar Dhawan who has got injured has tweeted something special. Actually, Shikhar Dhawan has tweeted a video and wishes 'Happy Father's Day'.
In one episode of Gaurav Kapur's show 'Breakfast with Champions', team India's openers Shikhar Dhawan and Rohit Sharma were spotted making fun of each other. In this same episode, Gaurav Kapur asked Shikhar Dhawan's son who is the best batsman in between him and his father. Dhawan's son replies to it by hinting towards Rohit Sharma. In this 12 second video, fans can easily see the beautiful chemistry between Shikhar Dhawan and his son.
Baap sher, toh beta savaa sher. 😁
Happy #FathersDay in advance. #BreakfastWithChampions @ImRo45 @gauravkapur pic.twitter.com/jg9FwI2HzX

— Shikhar Dhawan (@SDhawan25) June 15, 2019
Earlier, before the match against South Africa, one episode of Breakfast with Champion came out. In this interview, Rohit Sharma revealed several secrets about Dhawan. He told that Dhawan always makes him to wait and he always misses out when they have to go on the ground to bat.
In the episode, Rohit Sharma said that he would have to play the first ball so he likes to go on ground 5 minutes before the match starts. But Dhawan is like when the players are going on the ground he goes to washroom. Then he has to wait for him.
Also Read - Pakistan captain Sarfraz Ahmed's 'Mama' wants India to win the world cup clash; know why