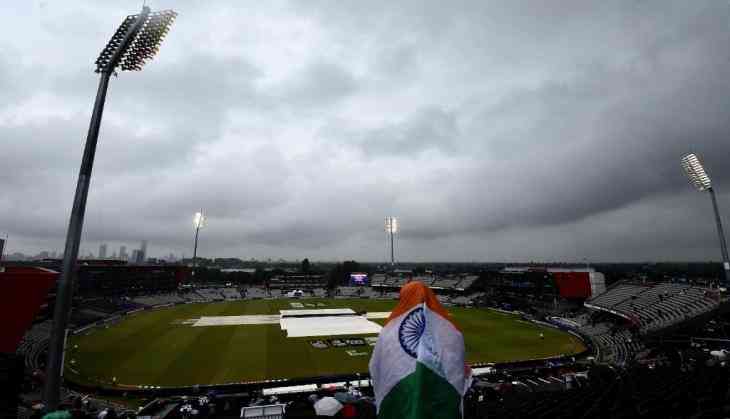 The first semi-final game between India and New Zealand of World Cup 2019 is washed-out and the game will resume from the same stage tomorrow on reserve day. The game will start from 10:30 am local time and at 1:30 pm here in India.
The rain stopped the play when New Zealand was batting in the first innings and was at 211-5 in 46.1 overs. Match officials waited till 11:00 pm IST but the covers were coming off and on again as it started drizzling when the ground staff was soaking the water.
The ICC kept a reserve day in case of rain and England's weather didn't disappoint when it reacted the way it was predicted. The match will resume from the same stage tomorrow and it is a piece of good news for team India as they will get to chase what they played for. If the game would have started today then it would have reduced to 20 overs and India would have had to chase 148 runs at a run-rate of 7, Which is a tough task at Old Trafford's slow pitch as it doesn't play out like wickets here in India.
The match will be completed tomorrow and Indian fans would be hoping that their team qualifies for the final as they worked really hard for it.
Also read: India's chances of winning the semi-final against New Zealand gets difficult due to rain