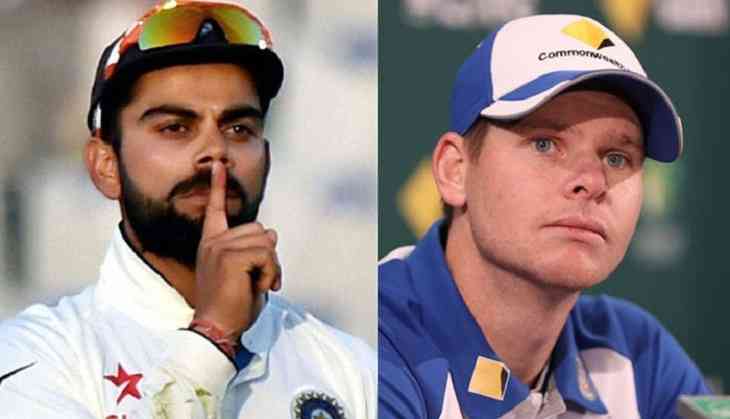 We are all goofed up about the square off between India and Australia in the upcoming ODI series. The last ODI series that happened between the two countries saw a great domination of batsmen with the trend of flat decks in white ball cricket and hopefully we are expecting a similar scenario this time again. Not only the batsmen but the bowlers of the teams have also evolved over time and it will surely be an interesting watch.
Here is a list of 4 epic battles which will surely be an interesting watch during the series:
Starting with Rohit Sharma who is famous for providing solid start to India in the ODIs will be under pressure of playing the game well due to the absence of Shikhar Dhawan in the first three ODIs.
Pat Cummins who has proved himself as the leader of the team in the absece of Mitchell Starc will have to ensure that Rohit does not get the desired great start in the series.
2. Kuldeep Yadav and Steve Smith
Steve Smith who loves to lead from the front has prooved himself in various matches in the Test series. The people will however be looking forward for his best performance once again.
However it will be the wrist spinner's duty to ensure that he picks up important wickets on the flat pitches. Kuldeep Yadav during the first innings of the Dharmasala Test, played great and picked four wickets against the Australian team and this time too people will be expecting him to play great.
Virat Kohli has prooved time and again his love for white- ball cricket and the cricketer will surely be preparing for another great game against the Australian team.
Australia No. 1 spinner Adam Zampa, with his leg-spin, wrong one and top-spin will be Smith's go-to man to break the Delhi boy's dominance.
4. Glenn Maxwell and Jasprit Bumrah
Glenn Maxwell is one of the most amazing and dangerous batsmen in death overs. He could become a threat for the opposite team towards the end due to his ability to explode at will and smash bowlers around the park.
We hope that Jasprit Bumrah will take up this challnege and will rule because of his ability to bowl toe-crushing yorkers regularly. He has proved himself as one of the best bowlers in death overs. Bumrah is expected to silence the Aussie big hitters in the upcoming series.