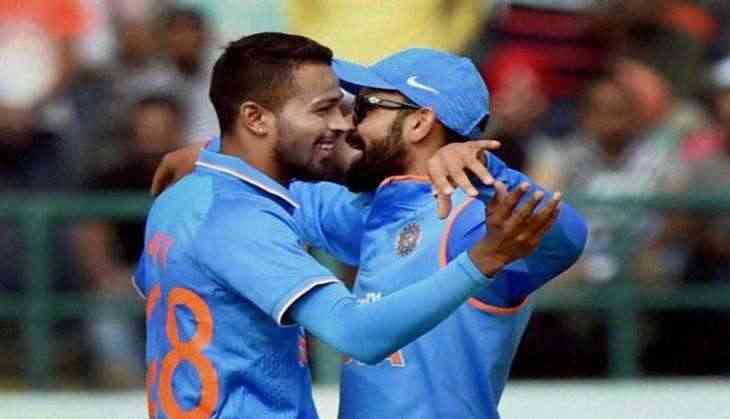 Indian all-rounder Hardik Pandya has once again drawn spectator's attention on cricket ground after delivering a scorcher against Australian opener David Warner at the Holkar Stadium in Indore on 24th September.
Steve Smith-led Australia team have won the toss and elected to bat first against team India.
The unplayable delivery has not only stunned the batsman but the crowd was also shocked and erupted in hooting.
It was the time when Warner, who was batting beautifully on 42 off 43 balls, failed to read Pandya's off-cutter, and ended up losing his wicket.
After losing the first two matches, the visitors are desperately looking for a solid start at the top to register a win and keep the series alive.
The visitors were tormented by spinners Kuldeep Yadav and Yuzvendra Chahal in both the matches so far, and though both Smith and David Warner denied having too many problems against them, the numbers suggest otherwise.
Kuldeep and Chahal have bagged ten wickets between themselves so far. The pattern has been evident - Bhuvneshwar Kumar and Jasprit Bumrah apply the pressure with swing early on, and the spinners feed off it to pick wickets in the middle overs.
Hardik Pandya, apart from impressing with the bat, has been the man to fill the gaps perfectly with his medium pace.
Therefore, a possible return of Aaron Finch, who was suffering from calf problems, can provide some balm to Australia's headache.
That would signal an exit for Hilton Cartwright, the young opener who made his debut in Chennai and has only registered binary scores since the warm-up match against a Board President's XI side.
Here is the viral video: