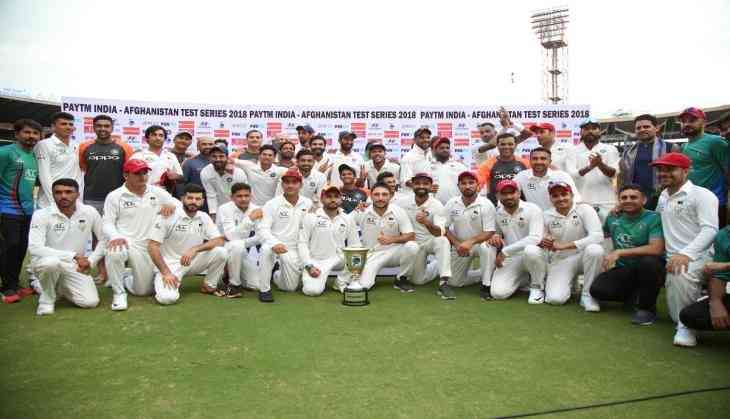 What a brilliant innings by India's Juggernaut! In the historic one-off test match India have posted a superb innings and 262-run win against Afghanistan. It became India's biggest Test win (Inns & 262 runs). Apart from this historic win India scapled most wickets in a day of a Test in last 100 years.
R Ashwin shined with the bowl, clinching four wickets, while Ishant Sharma and Ravindra jadeja picked 2 wickets each.
In the holy month of Ramadan, under the leadership of Virat Kohli's deputy Ajinkya Rahane, India locked the horns with Afghanistan in the historic one-off Test match at Bengaluru.
It was most glittering moment for the Afghanistan as played their maiden historic test match in the red ball format. Afghanistan struggled, they have waited and finally, Test cricket will have a new nation.
Despite the early morning moisture on the pitch India managed to put 474 runs on the board. All- rounder Hardik Pandya's half-century steers hosts to 474. But the rain being a reoccurring enemy, the day was constantly interrupted, and it slowed down India's momentum.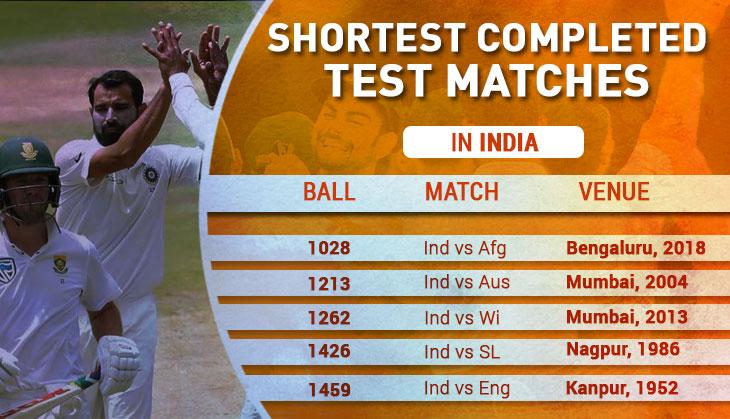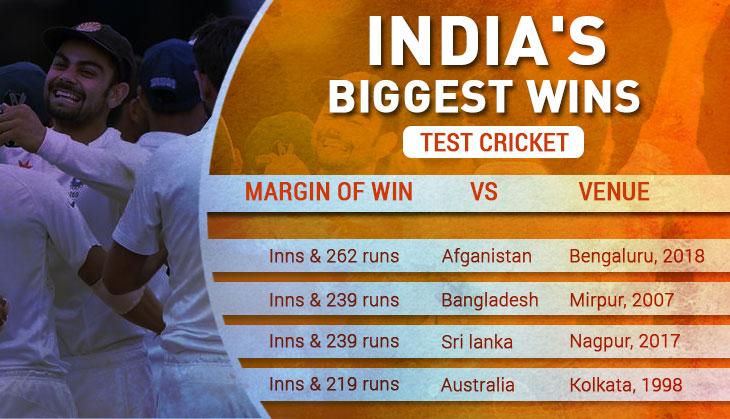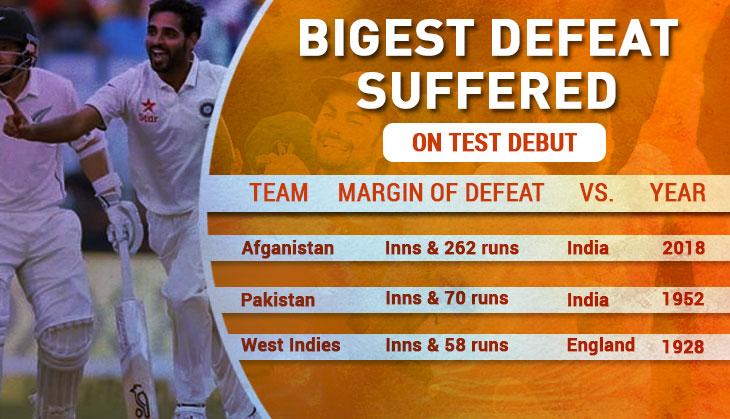 Also Read: England Tour 2018: Here's the list of best replacement for Ambati Rayudu