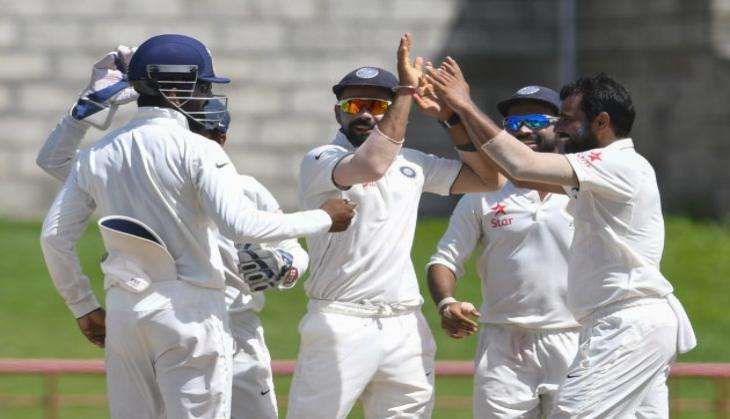 India jumped to the top spot in International Cricket Council (ICC) Test rankings as Australia lost all three Tests on the Sri Lanka tour. The Virat Kohli-led team is just one point ahead of Pakistan in the rankings. However, to maintain the top spot with 112 points, India must win their fourth Test against West Indies in Port of Spain commencing on 18 August.
Australia slipped to number three after suffering a 163-run defeat at the Sinhalese Sports Club (SSC) Ground, Colombo. But, at the end of the series, Australia has 108 points and are ahead of England in the rankings. Australia, having lost all the three Tests by 106 runs in Pallekale, 229 runs in Galle and 163 runs in Colombo, joined England with 108 points who is at number 4 in the rankings, while Australia just stands ahead of them. As for Sri Lanka, they jumped to 95 points.
For Pakistan having drawn their four-Test tour of England 2-2, have risen to No. 2. If India fails to win Port of Spain, Pakistan will become the number 1 ranked Test side for the first time.
For the second time in a year, Pakistan has reached the number two position. After defeating England by 2-0 last year in the United Arab Emirates, Pakistan had risen to second position for the first time since the current rankings system was introduced in 2003.
Photo: icc cricket
Sri Lanka's performance helped them over-take South Africa to move into sixth place with 95 points. They had begun the home series against Australia at No. 7 with 85 points.