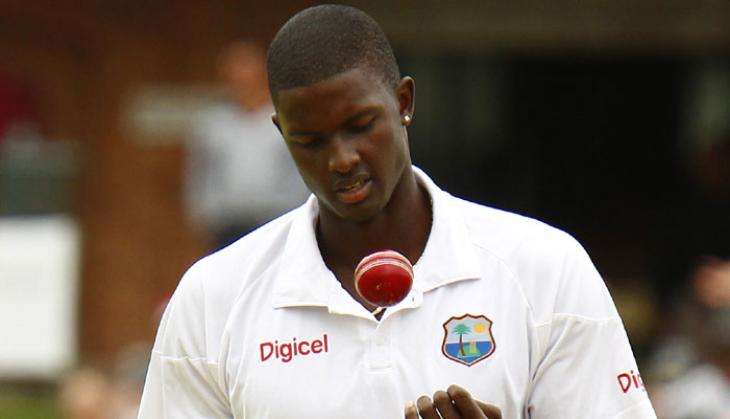 West Indies captain Jason Holder has joined the chorus of players who believe patience will be the key factor for his side on slow Caribbean pitches during the all-important four-match Test series against India.
"The name of Test cricket is discipline, when it comes to bowling," Holder said on the eve of the opening Test match at the Vivian Richards Cricket Ground.
"Where we fell down in the past is not being as disciplined as we would like. We've stressed discipline and being patient for longer periods. We come in and string together a good session but we tend to falter or fall off going deeper into the day. So far, what I've seen in the nets I'm really, really pleased. The bowlers look good and we need to transfer that into the game."
The towering bowling all-rounder also exuded confidence in his side's young brigade, backing them to replicate their good first-class cricket performance in the longest format of the game.
"Most of these guys have performed really well in the domestic competition," Holder said.
"You've got young Roston Chase, who's in the squad for the first time. He averages around 40 in first-class cricket. You've got Shane Dowrich, who's been doing well over the last few seasons. Leon Johnson had a really good season. Those are just a few names who did well back in the first-class competitions. So I think all of them are really eager for an opportunity and I'm very very eager to go into the competition with them."
With fast bowler Jerome Taylor calling time on his Test career and Kemar Roach being ignored, West Indies enter latest home season with their weakest ever bowling attack- Carlos Brathwaite, Shannon Gabriel, Holder and Miguel Cummins.
However, skipper Holder played down all such concerns and insisted that pacers need to know their roles and perform them well accordingly.
He said, "We've got Miguel Cummins who's come into the side, he's done really well for the last two seasons in domestic cricket. You've got [Shannon] Gabriel, who's been bowling really well, but has been struggling from injuries. He's fit and ready to go. Carlos Brathwaite and myself, you know, are the two seamers and we are just looking to do what we're asked to do."
"I think it's important that each one knows their role. Shannon's obviously a fast and aggressive bowler. Miguel similarly. Myself and Carlos, we're mainly the workhorses in the unit. You just have to know your role. I don't think there's pressure really. Once you know understand your role, you perform your role."
West Indies will be playing their first five-day series since losing 2-0 to Australia in December and January.