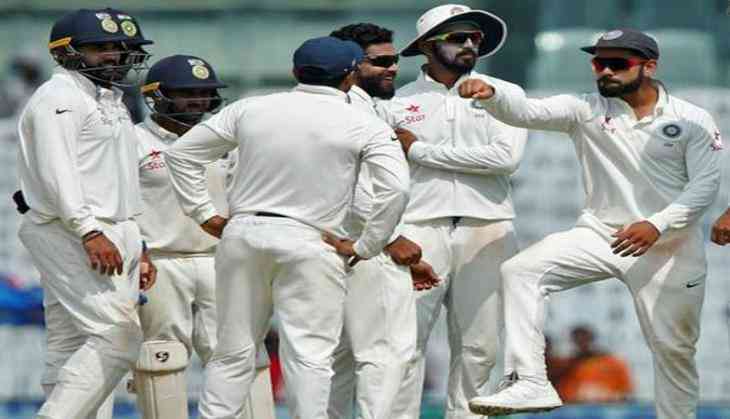 The third Test match played against Sri Lanka at Feroz Shah Kotla in Delhi. During the match, a flying kite fell on the ground when Indian team was fielding. For the first time in cricket, Indian skipper was spotted flying kite during the international match.
For a few moments, Kohli was spotted trying to fly the kite during the match. People are fond of flying kite in Delhi, which was reflected in the match today.
If we talk about the match then India had set a huge target of 410 runs in the second innings in front of Sri Lanka. Sri Lankan batsman Dhananjaya de Silva (119 not out) and Roshen Silva (70 not out), playing the first match, on the brink of astonishing struggle, Sri Lankan team was on the crease at the loss of only five wickets till the end of the day. That led to the third match being drawn, though India were successful in winning the series 1-0.
The first match played in Kolkata was drawn, while India had won in the second match played in Nagpur.
India had restricted Sri Lanka to 373 in their first innings, declaring their first innings at 536 for seven wickets. India then set a huge target of 410 runs in front of Sri Lanka, declaring their second innings at 246 for five wickets.
Here is the viral video: