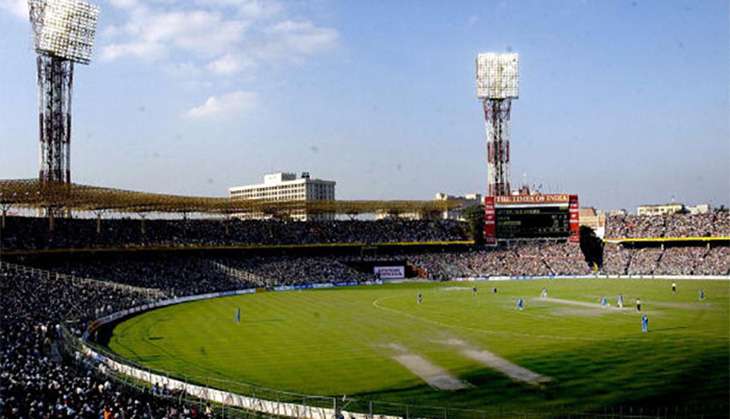 India will play their 250th Test at home when they face New Zealand in the second five-day game of the three-match series at the iconic Eden Gardens from 30 September, and the Cricket Association of Bengal (CAB) has lined up a host of events to make this a special occasion.
To start with, a Lord's like bell will be rung to mark the beginning of the historic Test and the CAB also has plans to felicitate both the teams.
"We just got a confirmation that this will be the 250th Test on Indian soil which makes it historic and special," CAB joint-secretary Avishek Dalmiya said.
The two Bengal cricketers, wicketkeeper Wriddhiman Saha and pacer Mohammad Shami, who are Team India regulars now, will also be feted separately on day two of the match for appearing in the 250th Test, he said.
"This would be in addition to the felicitation which would be done to commemorate the 250th Test match on Indian soil," Avishek said.
Keeping the milestone Test in mind, CAB also has joined hands with Lions' Club to bring in 4000 underprivileged children from across the state to watch the opening day and they will be seen sporting a special uniform, he said.
With the match beginning on the Mahalaya, the first day of the 10-day long Durga Puja festival, the response for ticket sales has been lukewarm.
However, the CAB is not leaving any stone unturned to enhance the turnout which includes slashing the prices of the season tickets to Rs 1000, Rs 750 and Rs 500.
Further, the CAB has issued 16 free passes each to 44 schools who compete in their inter-school tournament.
"Also, in order to encourage the young budding talents, it has been decided to allot passes to approximately 200 cricket coaching centres that participated in the junior as well as to another 200 centres that participated in sub-junior cricket tournament," Avishek said.
The Kiwis last played a Test at the Eden in a drawn match from March 5-8 in 1965, and that irself is another occasion to celebrate, he said.
(With PTI inputs)