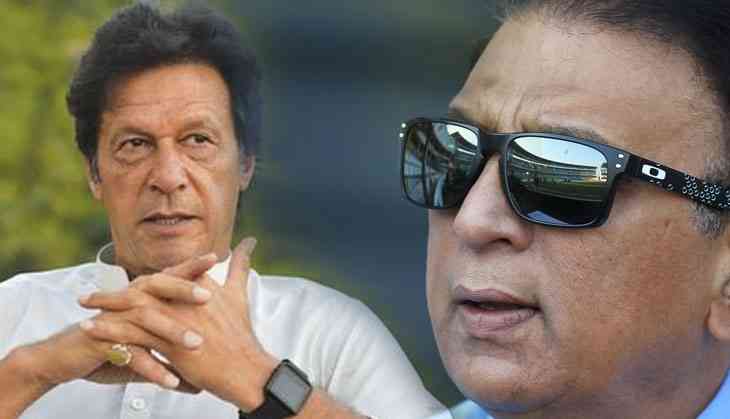 Pakistan former skipper and Pakistan Tehreek-e-Insaf chairman Imran Khan was sworn in as the 22nd Prime Minister of Pakistan in presence of several cricketers.
Indian former skipper Sunil Gavaskar recalled the time when the cricketer turned politician and Pakistan former skipper Imran Khan threw him a 'challenge' to make him to postponed his retirement plans.
Sunil Gavaskar revealed his plans of retirement infront of Imran Khan at the end of India's tour of England.
As reported in Indian Express Gavaskar wrote in the column of Times of India that 'You can't retire now. Pakistan is coming to India next year and I want to beat India in India. If you aren't part of that team, it won't be the same. Come on, let's have one last tilt against each other,' Imran Khan replied when I told him I planned to retire at the end of the India tour of England,"
"It was in 1986 and we were having lunch at an Italian restaurant in London. I said if the announcement of the tour wasn't made before the final Test, I would go ahead and announce my retirement from international cricket. The tour was indeed announced in a few days."
Pakistan Government made Navjot Singh Sidhu sit next to President of Pakistan occupied Kashmir (PoK), Masood Khan, during the swearing-in ceremony of Imran Khan as Pakistan PM

Read @ANI Story | https://t.co/hGA5ah8oah pic.twitter.com/gzH5ybLdxR

— ANI Digital (@ani_digital) August 18, 2018
"Pakistan won the last and final Test of that series after the earlier Tests were all drawn and thus beat India for the first time in India," Gavaskar added.
Gavaskar also praised Imran Khan's 'vision' during the World Cup 1992 as skipper and said "He had a vision before the 1992 World cup started that Pakistan would win the trophy and that's exactly how it turned out. His belief despite Pakistan's slow start to the tournament was unshakeable," he wrote.
"He is the only Prime Minister of Pakistan who has come to India several times as an ordinary citizen and has interacted not only with the high societal types but also the man on the street who met him as a fan. He should, therefore, be well aware that most Indians would want him to succeed as a Prime Minister and usher in a new era of friendship, and look forward not back," he wrote.
Also Read: India Vs England: Hardik Pandya faces fans anger after sharing his travel pic; users says 'You should be travel agent not a team player'