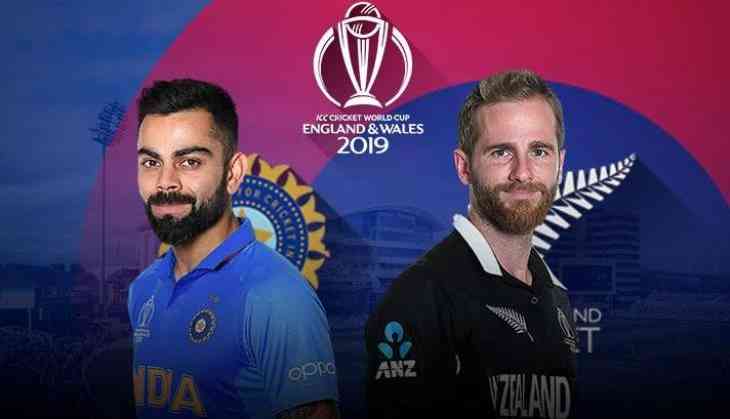 New Zealand, who are at the top of the points table in the World Cup 2019, will lock horns with one of the tournament favourites and third placed India on Thursday. India and New Zealand are the only two teams who remains unbeated in the World Cup 2019 so far, but that is all going to change as they come face to face tomorrow at Trent Bridge.
Going into the game as favourites team India will definitely try and alter what had happened during the practice match, when the teams faced eachother and the Kiwis emerged victorious.
Former New Zealand skipper Daniel Vettori said that the match against India "is simply massive," but the match won't determine New Zealand's campaign.
New Zealand, one of the finialists in the 2015 edition, have already beaten Sri Lanka, Bangladesh and Afghanistan in the league stages, which puts them in pole position for the top four spot.
"Three wins from three is a major confidence boost for New Zealand but the next game against India is simply massive," Vettori wrote in a column for the International Cricket Council.
"You know that matches against India are going to have a great atmosphere and be a real pressure situation," he added.
"India are perhaps the best team in the world and it's exciting to play in front of a big-match crowd that is so into the game and so passionate about cricket." he said.
Team India who made two wins in two games after beating the defending champions Australia by 36 runs at the Oval on Sunday.
"Lots of the guys will have experienced that in the sub-continent but to have that in England is going to be something that's new to them and something they need to get used to as the tournament goes on, particularly if they want to reach those semi-finals," he said.
"Because they've performed so well for a long time, New Zealand won't be defined by the result or performance in this game, win or lose." Vettori added.
New Zealand's bowling attack has turned out to be quite a handful so far in the World Cup 2019. with all rounder Jimmy Neesham claiming five wickets in a match against Afghanisthan.
"You can see New Zealand want to go with two all-rounders and they really back their batting, so these types of performances just give them another option for how they play their game," said Vettori.