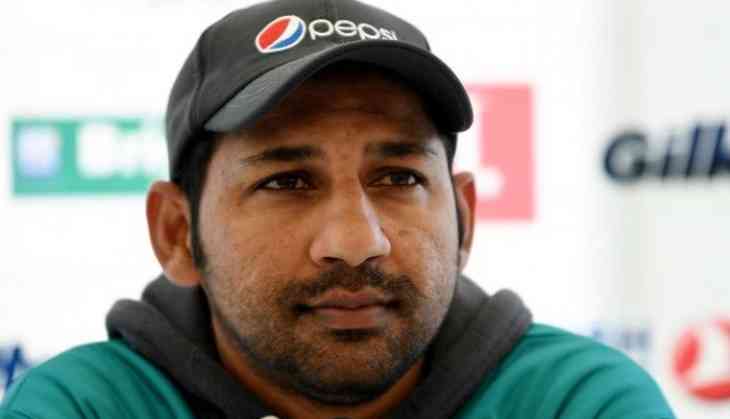 Pakistan captain Sarfaraz Ahmed has asserted that they need to improve their fielding standards ahead of the crucial clash against India on Sunday, following the teams sloppy fielding display against the Aussies.
After a brilliant opening partnership of 146 runs between David Warner and Aaron Finch, Australia put up 307 runs on the board. Chasing their second win of the World Cup 2019, Pakistan could only score 266 falling to lose by 41 runs.
"We made too many mistakes in all departments. I'm very disappointed with our fielding, it is not up to the mark or standard expected. We will have to work hard to improve on this before we play India, there can be no excuse," said Sarfaraz.
Pakistan won the host England last week, largely because of poor fielding display by the Eoin Morgan's side. But roles were reversed against Australia, as misfields, overthrows and drop catches played a huge part in Pakistan's defeat.
Finch was droped on 33 by Asif Ali, who then went on to score 82, Asif's day didn't get any better, when he also droped Warner later in the game. But there are some possitives for Pakistan to take into this weekend clash against India.
Mohammad Amir's terrific display with the ball to bank career best figure of 5/30 was the main highlight for Pakistan in the game.
"If you take a positive from this match it is how Mohammad is bowling for us, that is a big thing to take into our next matches."
"He's a world-class bowler. When he's swinging it, it's very difficult to try to get on top of him. Then when it's seaming and swinging, it's even harder," Sarfaraz said.
Sarfaraz and Wahab Riaz put up a record eight wicket stand for pakistan, but was not enough.
"I'm very disappointed. We lost three wickets in 15 balls and that's why we lost. We conceded too many runs in the first 20 overs, we came back and restricted them well but it was a 270-280 pitch.
"We made some runs and got starts but we've got to convert them and go long. If you want to win matches your top four must score runs," he added.