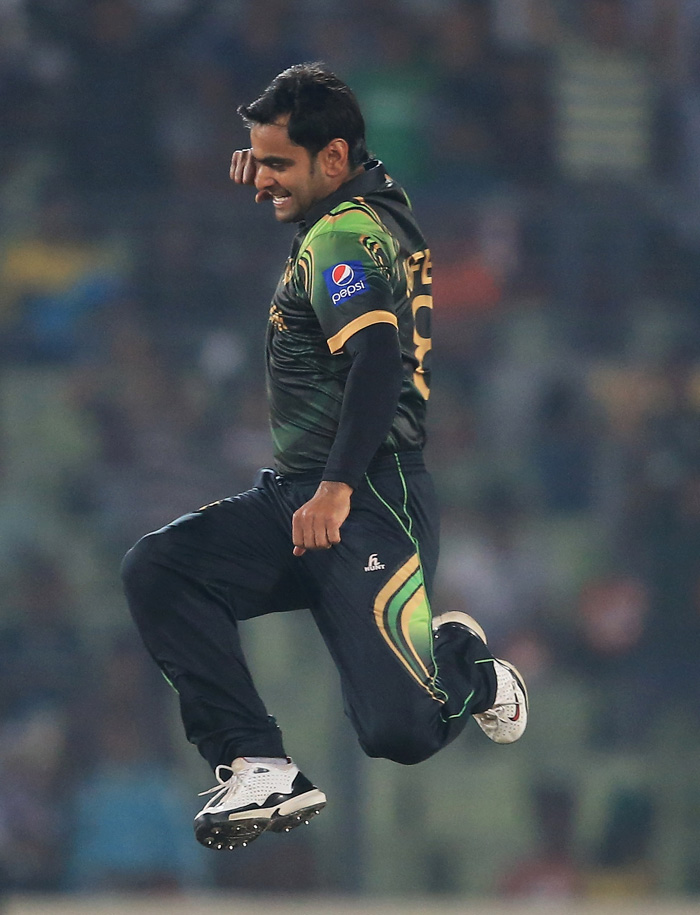 For the second time in two years, former Pakistan cricket captain Mohammed Hafeez's bowling action has been deemed to be illegal, and the International Cricket Council (ICC) has banned him for 12 months.
Hafeez, 34, will be able to have his action reassessed by the ICC after this period is completed.
The former Pak skipper had been tested at the ICC accredited lab in Chennai on July 6, after his action was reported following his performance in the first Test against Sri Lanka in Galle from 17-21 June. Thorough independent tests revealed that Hafeez's action exceeded the permitted 15-degree limit.
"As this report has constituted the player's second report within a two-year period, the first of which led to a suspension, he is now automatically suspended from bowling in international cricket for a 12-month period," the ICC said in a press release. "Hafeez is entitled to appeal any procedural aspect of an independent assessment that has led to this automatic suspension. However, only after the expiry of this one-year period will he be entitled to approach the ICC for a re-assessment of his bowling action."
Hafeez had played the second Test in Colombo and missed the third due to the reassessment of his action. However, he returned to play the first two ODIs against Sri Lanka.
Hafeez and his action
Hafeez was originally suspended from bowling in November 2014 along with his fellow teammate Saeed Ajmal. He was reported for a suspect action after the Test match against New Zealand in Abu Dhabi. After tests at Loughborough, England, he was found to have an elbow extension up to 31 degrees, more than twice as much as permitted.
Further, having undergone remedial work at a biomechanics lab in Chennai, the fast-bowler failed an unofficial test on January 3. Later in January, the Pakistan Cricket Board requested the ICC to retest their bowler's action in February in Brisbane so he could be cleared to play in the World Cup. Ironically, he was ruled out due to a calf injury, not his bowling action.
On 21 April, Hafeez was finally cleared to bowl in international cricket. "Following remedial work on his bowling action, he was reassessed and permitted to resume bowling in April 2015," said ICC.