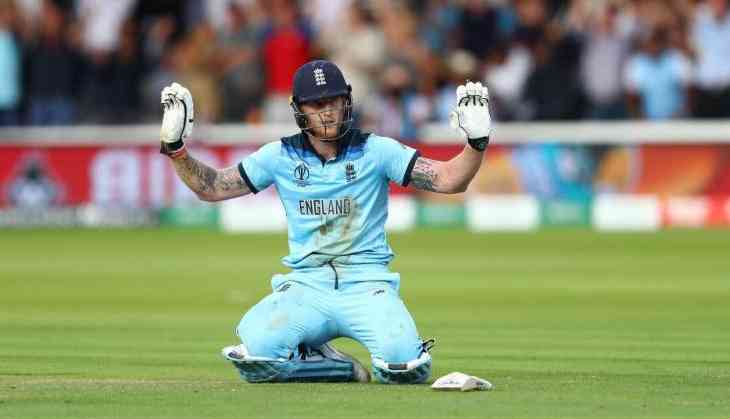 New Zealand and England gave their best on Sunday at Lord's and fans witnessed one of the finest ODI games ever.
The match which is being viewed as the best ever World Cup final went down to super over and even tied only for England to win. But the laws now suggest that an umpiring error cost the Kiwis the World Cup.
In the last over, England needed 25 runs to win and Trent Boult was given the responsibility by his captain Kane Williamson. The drama unfurled off the fourth ball of the over when England needed five runs.
Ben Stokes hit the full toss delivery to deep mid wicket and opted for second run taking on Martin Guptill's throw. However, strokes in his dive, unvoluntarily, diverted the ball to the boundary with his bat.
At such a decisive time in the match, the deflected overthrow included six runs to England's total when either Ben Stokes should have been run out or only two runs should've been taken. The umpires talked through before indicating six runs to the run keeper.
Did Umpires Make A Mistake?
There were many instances in the ICC World Cup 2019 where umpiring came under the scanner, both Kumar Dharmasena and Marais Erasmus had given some contentious decisions. And their decision during the final might have cost New Zealand a World Cup if the cricketing laws are taken into consideration.
As per law 19.8, pertaining to "Overthrow or willful act of fielder" says: If the boundary bresults from an overthrow or from the willful act of a fielder, the runs scored shall be any runs for penalties awarded to either side, and the allowance for the boundary, and the runs completed by the batsmen, together with the run in progress if they had already crossed at the instant of the throw.
Therefore, the second run taken by Ben Stokes and Adil Rashid should'nt have been considered. The batsmen had crossed eachother when Guptill threw the ball. Now only the ICC could respond to this perplexity and if it's a mistake, then what a huge moment it would be in a cricket history.