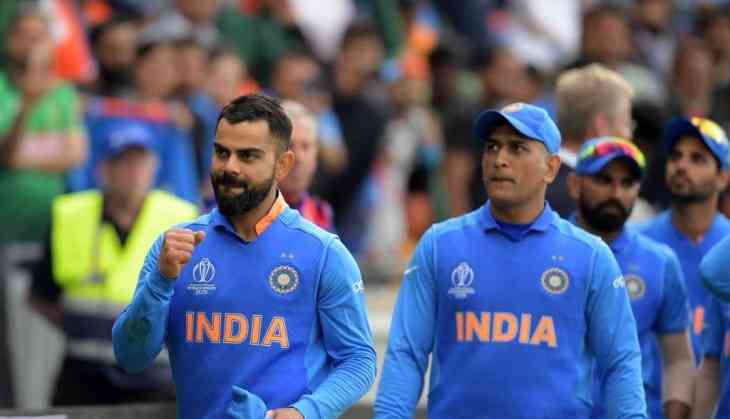 India and New Zealand will play the first semi-final match of the ongoing World Cup in England and Wales. India could progress to the final without even bowling a ball in the semi-final. Yes, you heard it right, that is a possibility in this World Cup.
Out of the 45 matches played in the preliminary stage, seven were affected by the to rain. Three were decided by Duckworth-Lewis-Stern Method, one game was left unfinished and three were abandoned entirely. England's weather is very unpredictable and rain is one factor that decides the fate of a team.
If it rains during India versus New Zealand semi-final match and the match is called-off then it will be bad news for the Kiwis. There is a reserve day but if it rains on that day as well the match will be awarded to India as they are on top of the points table.
The same goes for Australia versus England semi-final at Edgbaston. The International Cricket Council (ICC) has kept the weather in mind and has a reserve day for that but there is no end to England's rain and that might cause a stir if it happens.
However, if the final and its reserve day are both washed out, the trophy will be shared between the two teams as per ICC rules.
Also read: Virat Kohli's India and Kane Williamson's New Zealand met in semi-final of World Cup 11 years ago