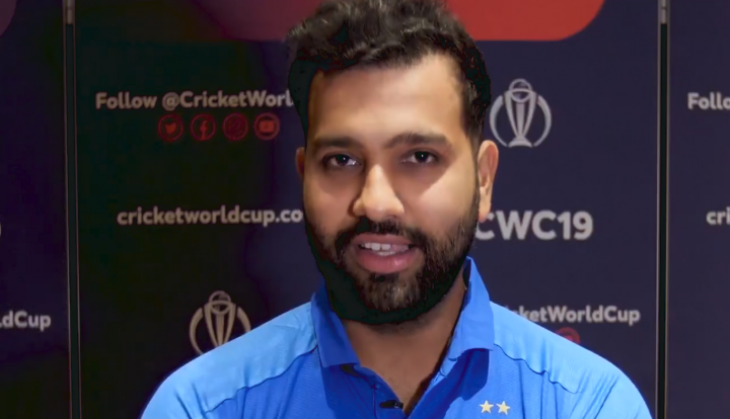 Rohit Sharma is currently the world number 2 batsman in one-day international cricket. Sharma is one of the main players in the Indian squad right now alongside Virat Kohli and Shikhar Dhawan. Rohit is currently playing his second World Cup in England and Wales, what would have been his third if he not omitted from 2011 World Cup squad.
Rohit Sharma's childhood coach Dinesh Lad threw some light on Indian opener's life before and after 2011 World Cup omission. Dinesh Lad said that because of the fame and money he got from the Indian Premier League, he stopped looking after his game.
"From 2007-2009 he had played well and scored two hundred against Zimbabwe. After that (from) 2009-2011, because of fame and money, (he got) diverted. He was not looking after his cricket. Because of that, he was dropped from the 2011 World Cup as he was not performing in that period," Dinesh Lad said.
Dinesh Lad also gave Rohit some advice after the omission and gave Virat Kohli's example. Lad said that Kohli started playing cricket after you but he is in the World Cup squad. See the difference.
"That was very shocking to him. I called him (Rohit) to my home and told him.. listen Rohit, you know why Rohit is here (it is) because of only cricket. You got everything – fame, money from cricket. But (now) you are not looking after your cricket, so I am requesting you, just start practicing. Virat (Kohli) came after you and he is in the (2011) World Cup team. See the difference. Now you have to look after your cricket."
Lad said that from there on he started practicing well. Rohit would start his practice at seven in the morning and would go on till five in the evening. Lad also pointed out that getting selected for Mumbai Indians changed his life and the way he played cricket.
Also read: Virat Kohli posts a hilarious message for fans after crossing 30 million on Twitter