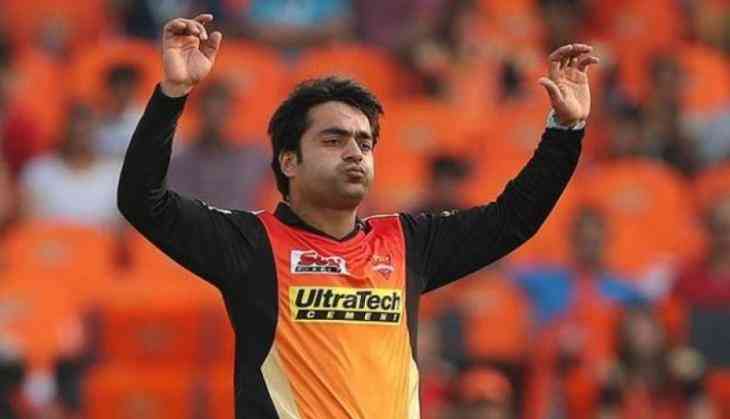 Rashid Khan has been the sensation people have been witnessing this year. The bowling genius from Afghanistan has troubled the best of the opposition's batting line up. In February 2017, he was bought by Sunrisers Hyderabad for the 2017 Indian Premier League (IPL) for 4 crores.[14][15] He was also amongst the two first-ever Afghan players to be selected for the IPL.
He has been one of the most promising faces in the IPL since last two seasons. Rashid has never let his team down and has come up with significant break-throughs in critical times. He has been the man Sunrisers Hyderabad looks up to in times of need and it is this reason Rashid can be the playing factor in case SRH lose.
Rashid Khan along with Bhuvaneshwar Kumar and Siddharth Kaul has been leading the bowling attack for Sunrisers Hyderabad. Today's match is the final that will decide the best team of the league. Today's match will have to be played as a team and individual genius of one player may not be enough to win today's match.
Kane Williamson is the orange cap holder right now and Rashid Khan is at his best. Dhawan has hit some great knocks this IPL as well and Bhuvaneshwar Kumar's bowling has the edge that can trouble the CSK batsmen. However, in order to stop the Dhoni army, SRH will need every player of their team to play in the best of his capacity.
Also Read: Rashid Khan: The Indian fans ask if he can play for India, here's what Sushma Swaraj said