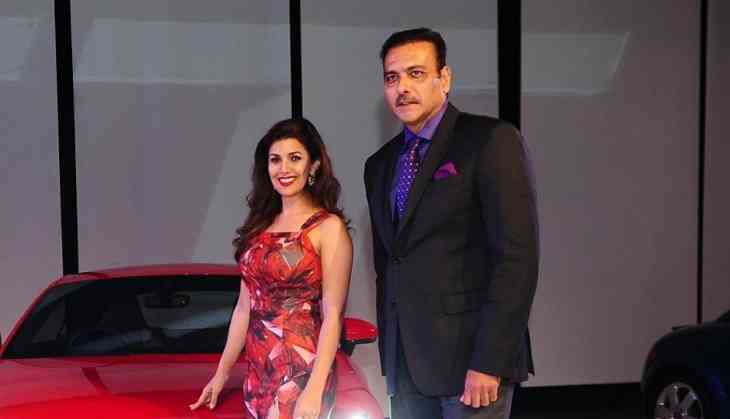 The controversy raised after the rumours of link up of Team India Coach Ravi Shastri and The Lunchbox actress Nimrat Kaur spreading everywhere. However, Nimrat Kaur has rejected all the rumours and now, Team India coach Ravi Shastri has strongly reacted over such news.
During an interview with Mid-day, Shastri called the media reports as 'biggest load of dung'. Yes, Shastri said this while talking the mid-day over the phone from England on Monday afternoon.
Reportedly, the alleged couple has been spotted together several times for over two years and they were continuing their relationship secretly. Even they have been captured in the various occasions after they were roped in by a German luxury carmaker to launch its cars every year since 2015.
Also read: Nimrat Kaur finally breaks silence on dating Ravi Shastri; here's how Airlift actress shuts the crap
Reports also doing the rounds that being getting so busy in their profession the duo has been making time for each other. However, Shashtri is currently with team India in England for the ongoing Test match whereas Nimrat has been busy in shooting for a web series.
Ravi Shastri said 'nothing to say when it is the biggest load of cow dung.' He repeatedly called the rumours as 'cow dung say it all.'
However, when he was asked that when did he met last time to Nimrat then he replied harshly that 'when I say cow dung, you must understand.'
However, Team India has faced a defeat in the fourth Test at the at The Rose Bowl, Southampton which has disappointed the Team Indian fans.
Watch video:
Also read: Alastair Cook retirement: England's leading run scorer calls time on illustrious 12-year Test career after final India Test at the Oval