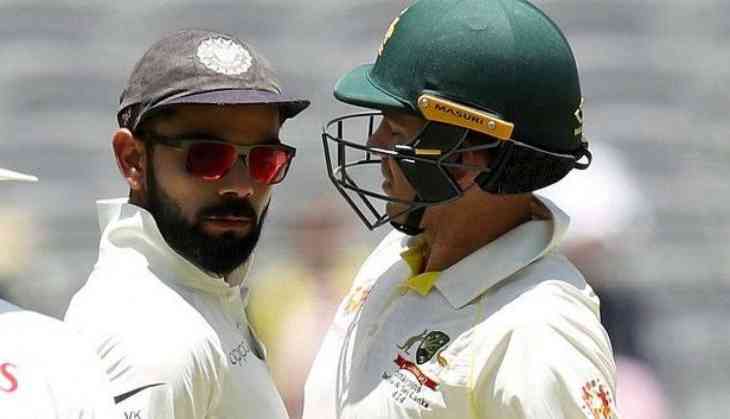 Former cricketer turned politician Gautam Gambhir has urged Indian skipper Virat Kohli to not back down from Australia's Tim Paine's challenge of playing pink ball cricket next year.
India recently played against Bangladesh in their maiden day-night Test, where the host white-washed the the visiting side within three days.
Australian skipper Tim Paine, after beating Pakistan by an innings, had issued a challenge for Virat Kohli to play day-night Test. While the Indian skipper hasn't put forth his response to Paine's challenge, his former team-mate, Gautam Gambhir has stated that Virat is not someone who backs down from any challenge and it will be a extravaganza for the onlookers.
"I like the way Australia skipper Tim Paine has 'flighted' one for India captain Virat Kohli, challenging him to play a day-night fixture on the next tour Down Under," Gambhir wrote in his column in the Times of India.
"Knowing Virat he is not the one to back out. And why should he? A day-night Test match between India and Australia at Brisbane or the MCG will be quite a spectacle. And you can trust Aussies to make it a truly memorable game by some smart marketing," Gambhir added.
Gautam Gambhir also took a dig at Tim Paine and said that if he was in Kohli's place, he would have asked the Australian skipper to make some "babysitting arrangements".
"I haven't seen Virat's response for Paine, but if I was him I would have straight away told him to make some late night babysitting arrangements as we were ready!!!" he added.
Previously, Tim Paine had taken a dig at Virat Kohli, stating that he would take Virat's consent before playing day-night Test.
Also Read: Virat Kohli unwinds at movie with Anushka Sharma after India's series win against Bangladesh; see pic