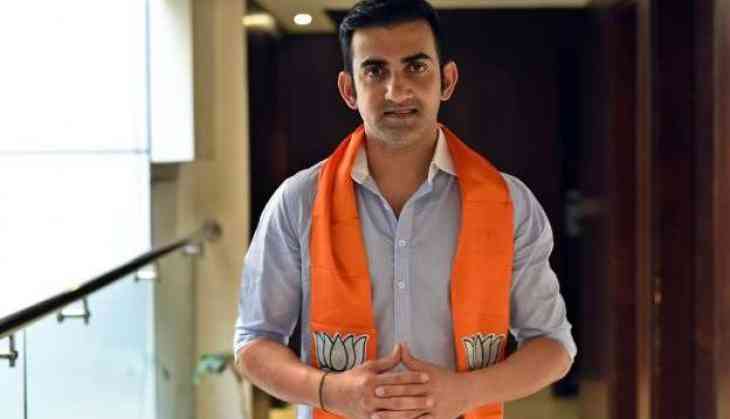 Former cricketer turned politician Gautam Gambhir who is known for his bold persona never hangs back when it comes to talking his mind out. His to the point opinions on burning issues or putting forth ideas on how to improve the game, the former left-handed batsman is always point blank. The 37 year old recently stated that in the time of T20s and ODIs, Test cricket should be more appalling to the younger generation and some important issues need to be addressed for that.
Test cricket is said to have lost it's charm with the emergence of shorter format of the game like T20s and T10s, not everyone feels positive about the future of Test cricket. Also, many players are seen uncertain about playing red ball cricket and are lured towards the shorter formats.
AlsoRead:http://www.catchnews.com/cricket-news/watch-virat-kohli-s-kind-gesture-leaves-fans-delighted-171248.html
Yet the (ICC) International Cricket Council not long ago launched World Test Championship by which bilateral series have been added into a big network of point so that the Test cricket is made more interesting. A total of 71 matches in 27 series with nine teams will be played out in this championship with the final scheduled in June 2021 in England.
"It is a no-brainer that Test cricket must jazz itself up to survive the onslaught of T20s and alternate entertainment options. I am a die-hard traditionalist, but Test cricket needs to appeal to the millennials. The core issues need to be addressed," Gambhir penned in his column for The Times of India.
AlsoRead:http://www.catchnews.com/cricket-news/mayank-agarwal-heap-praises-for-debutant-rahkeem-cornwall-171274.html
Gautam Gambhir has featured in 58 Test for the men in blue besides 147 ODIs and 37 T20Is and was part of India's World Cup winning squad, he further advised the ICC to standardize cricket ball used in Test cricket.
"I can understand the commercial compulsions of this but it is strange to be in a common competition with variable apparatus," Gambhir said.
AlsoRead:http://www.catchnews.com/cricket-news/bcci-bats-for-ms-dhoni-will-never-question-dhoni-about-his-retirement-171287.html