Rohan Raj
| Updated on: 13 February 2017, 9:36 IST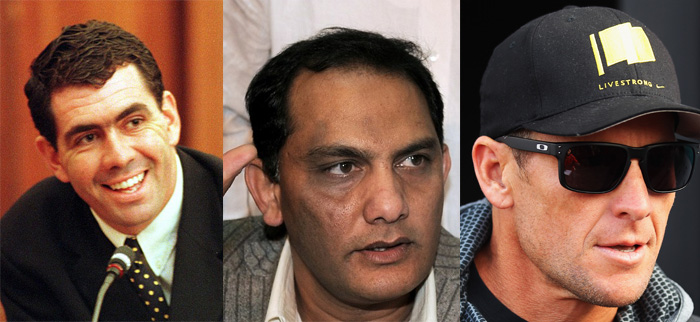 The field of sports has never been so competitive as it is today. With the competitive edge pushing the sports stars to new heights, the professional athletes are treated like royalty and sometimes even gods amongst the general human race.
Also read: The success story of Mizoram
Remember the time when former Indian captain Mohammad Azharuddin would walk out in the middle with his collars pointing towards the sky. The times when he would play those supple wristy flicks through midwicket without a hint of a worry in the world.
Can you recall Hansie Cronje jogging up to bowl meaningful overs and then taking crucial decisions that made South Africa an exciting unit through the 90s? Or for that matter, seven-time Tour de France champion Lance Armstrong posing with his prized possession at the podium, scripting the against-all-odds narrative.
Having arrived at the international scene like most others, these were no ordinary sportspersons. They alleviated their game to such an extent that they became a symbol of excellence worth reminiscing and worth fawning over with life-size posters. And then came the turnaround that changed every emotion and the way we think about them today.
This is the tale of sports heroes who won our hearts with magnanimous performances, only to break it in the end.
01
Azhar breaks Indian hearts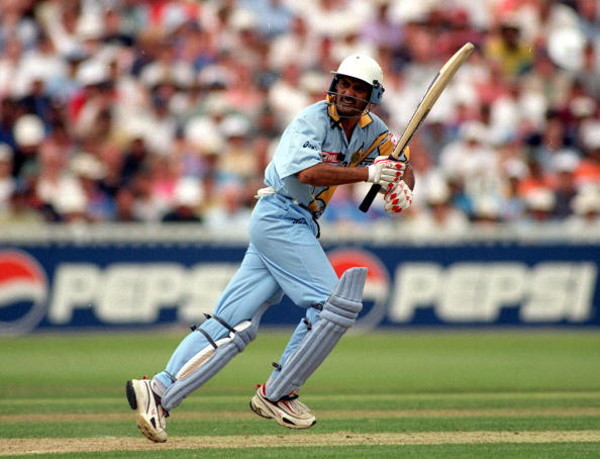 After his induction into the Indian cricket team as a middle order batsman, Mohammad Azharuddin quickly gained international fame by scoring three Test centuries in the first three games he played. As a cricketer, he was known for his graceful and fluid batting style, attracting plaudits all over the globe.
He was the captain of the Indian team for most of the 1990s and was considered one of India's most successful skippers - winning 90 ODIs - until MS Dhoni surpassed him in 2014. His 14 Test match wins as Indian captain were also a long-standing record until it was bettered by Sourav Ganguly in 2006.
Towards the end of his career, Azharuddin was accused and found guilty of match-fixing in 2000. South African captain Hansie Cronje, in his confession to match-fixing, indicated that Azhar was the one who introduced him to the bookies.
Following a CBI investigation, Azharuddin was banned for life by the ICC and the BCCI. Though the ban was lifted by the Andhra Pradesh High Court in 2012, Azharuddin's ugly transformation from an inspiring leader to an unscrupulous one still haunts the cricket frenzy nation.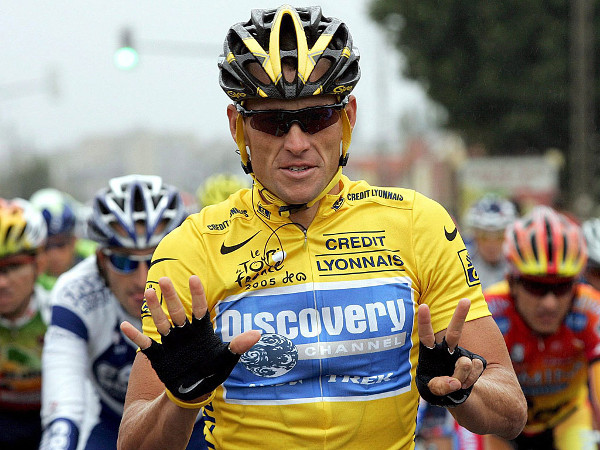 A transcendent athlete with an inspiring story, Lance Armstrong battled advanced testicular cancer and returned to cycling to win the Tour de France for a record seven times in a row. His performance seemed too good to be true and when his fellow competitors accused him of using Performance Enhancing Drugs (PEDs), the American cyclist blatantly denied it and the fans continued to back their hero.
The against-all-odds narrative of Armstrong's story was embraced emphatically, until 2012, when the United States Anti-Doping Agency accused Armstrong of using illegal drugs. Finally, in an interview with Oprah Winfrey in January 2013, a teary-eyed Armstrong confessed to have used PEDs all-through his cycling career, leading the authorities to strip him off the seven titles.
Here's just an idea of the damage he did to himself, to those who loved him and to the world of sports with his cheating: Armstrong lost $75 million in one day after admitting to PED use. All of Armstrong's sponsors left him, including Nike's connection with Livestrong - his charity.
From being an inspiration to an entire generation, the champion cyclist is now a man abhorred by one and all.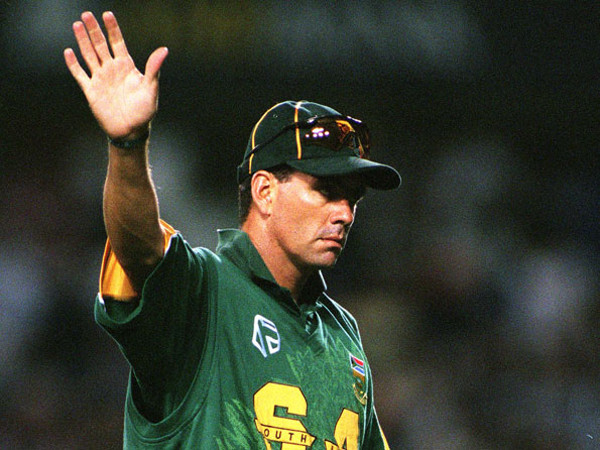 After being reinstated as a Test nation by the ICC in 1991, following the deconstruction of Apartheid, South Africa truly needed a leader to guide their way back on the international circuit. And Hansie Cronje rose to the occasion, becoming one of the most successful captains for the Proteas with 27 Test wins and completing series victories against every team except Australia.
With his aggressive batting, intelligent medium-pace bowling and admirable leadership, Cronje soon became South Africa's prized possession in international cricket. However, in 2000, Delhi police obtained a recording of the conversation between Cronje and Sanjay Chawla - a representative of an Indian betting syndicate.
An inquiry was undertaken by the King Commission and Cronje was banned from any involvement in cricket for life after being found guilty of match-fixing. He told Justice King, he had "an unfortunate love of money... I am not addicted to alcohol or nicotine, but I believe this is very similar to an alcohol problem."
Cronje died in a plane crash on 1 June 2002, and the lurid details of his meticulously-planned fix on the tour of India in 2000 brought his addiction to easy money to light, sabotaging his hard-earned on-field reputation in the eyes of millions of cricket fans.
Though Australian cricketer Trevor Chappell didn't cheat, as such, his actions were deemed so ungentlemanly that they caused a change in the rules of cricket. In the third final of the 1980-81 Benson & Hedges World Cup Series, New Zealand were chasing Australia's target of 235 runs.
With just one over to go, the Kiwis required 15 runs to seal an unlikely victory. The Aussie captain Greg Chappell called his youngest brother, Trevor, to bowl the final over. Nine runs were scored off the first five balls and two wickets fell, leaving New Zealand's Brian McKechnie to score a six runs off the final delivery.
To the utter dismay of his teammates, the opposition and the fans, Chappell senior ordered his brother to bowl an underarm delivery. Trevor followed his captain and brother's plan as the ball trickled to McKechnie's feet, who blocked it before throwing his bat to the ground in absolute disgust.
Trevor's underarm bowl caused an international uproar and the abhor bowling style was promptly banned in cricket.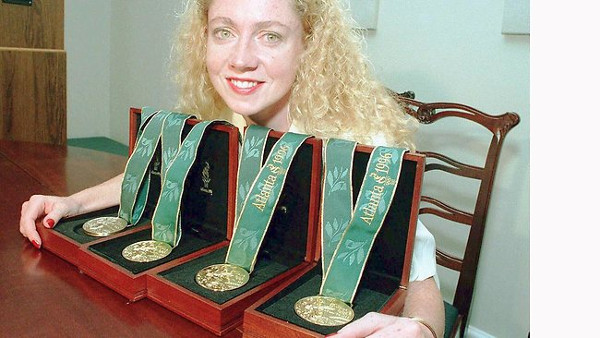 Michelle Smith de Bruin became the darling of Ireland after winning three gold medals in swimming at the 1996 Summer Olympics in Atlanta. It was only time in history when Ireland had clinched the gold medals at Olympics.
Her rivals had voiced suspicions of foul play and the fact that her husband and coach Erik de Bruin - the former Dutch discus-thrower - had served a four-year ban for testing positive for illegal levels of testosterone, only elevated the rumours.
Two years after her success in Atlanta, Michelle was banned for four years for tampering with her urine sample. The laboratory analysis showed the sample, which testers said had "a very strong whiskey odour", contained traces of the 'golden nectar'.
06
Pakistan's tainted trio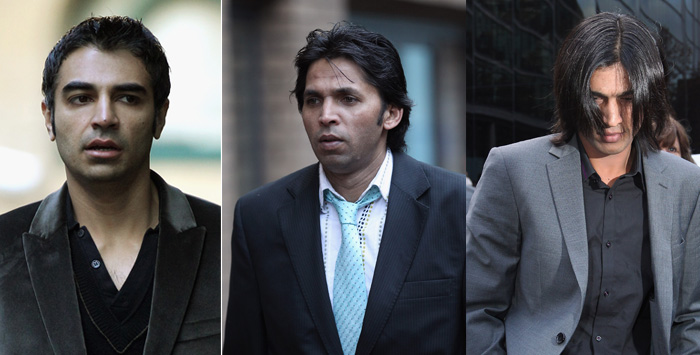 Pakistani cricket fans were left shell-shocked after their national cricketers Salman Butt, Mohammad Asif and Mohammad Amir were found guilty by a London court on criminal charges relating to spot-fixing in 2010.
Bookmaker Mazhar Majeed was secretly videotaped in a sting operation by 'News of the World' where he revealed that both Asif and Amir would deliberately bowl no-balls in the fourth Test between Pakistan and England at Lord's. And as predicted, the Pakistani bowlers deliberately bowled the no-balls which made the case stronger.
Both the bowlers and Butt, who was leading Pakistan on tour of England, were named in the 'News of the World' investigation. All three players maintained their innocence of the charges levelled against them, but after a thorough investigation, the ICC banned all the three players in 2011.
Butt was handed a 10-year ban (five years suspended), Asif was given a seven-year ban (two years suspended) and Amir was banned for five years. After serving their respective bans, in September 2015, all three cricketers were freed by the ICC from its sanctions to participate in cricket.
07
Tyson throws away glory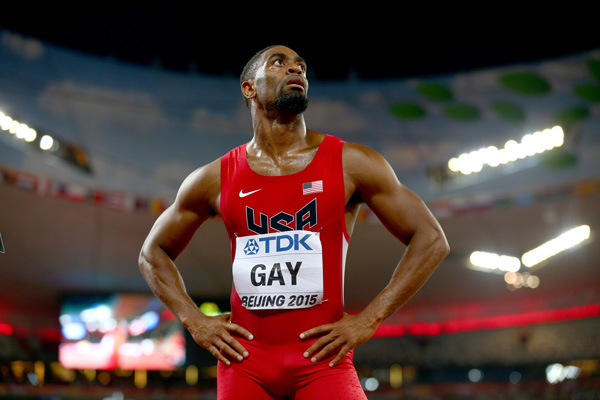 US sprinter Tyson Gay registered his name in the history books as the second-fastest athlete in history after clocking 9.69 seconds in 100 m event, also an American record. His performance of 9.71 seconds to win the 100 m silver medal in the 2009 World Championships is the fastest non-winning time for the event.
At the Golden Gala in 2009, Gay beat Asafa Powell's 9.88 season's best with a 9.77 second run, equaling his own US record. He had also improved upon Bolt's previous world leading time of 9.86 seconds.
The 4x100 m relay final at the 2012 Summer Olympics brought Gay his first Olympic medal and an American record time of 37.04 seconds alongside Trell Kimmons, Gatlin and Ryan Bailey. Despite equaling the previous world record mark, the Americans took the silver medal behind Jamaica.
However, Gay's admission to doping in 2013 after being tested positive for a banned substance shocked the world. The US Anti-Doping Agency (USADA) suspended the star athlete for an year and stripped him of his 2012 Summer Olympics silver medal.