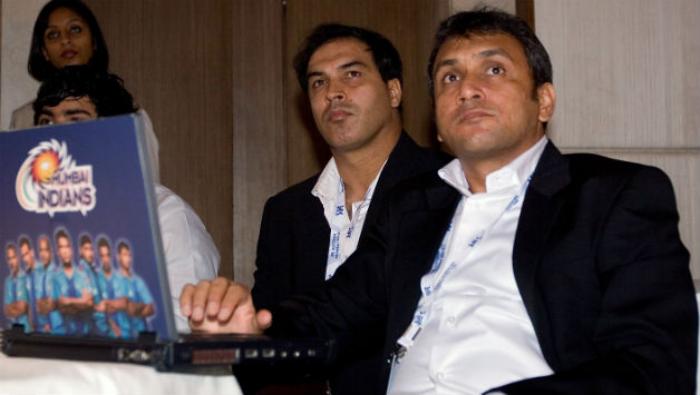 Former Indian cricketer Rahul Sanghvi, who played one Test and 10 ODI matches for India, has been found to have violated BCCI's conflict of interest rules, board ombudsman Justice (Retd.) AP Shah stated.
On 25 December, 2015, former cricketer Kirti Azad had filed an application with the ombudsman alleging that Sanghvi, who was associated with IPL franchise Mumbai Indians, and was a selector for the Ranji and U23 teams in Delhi District Cricket Association (DDCA), had violated conflict of interest rules.
In response to the application, Shah stated that Sanghvi's dual role was indeed a violation of the board's rules. He, however, noted that concluding his contract wouldn't make sense at present as the season for the DDCA was nearly over.
"In the present case, the Ombudsman notes that Mr Sanghvi appears to have a long-term appointment with the IPL team, Mumbai Indians. In the circumstances, and in view of the BCCI's response, Mr Sanghvi's simultaneous role as selector for DDCA (an affiliated unit) would be in violation of the conflict of interest rules.
"However, the season for the DDCA is nearly over, and it does not make practical sense to conclude the contract at this stage. In future, however, it is recommended that where a retired cricketer already has an annual or long-term contract already in place, with an IPL team or an affiliated unit or the BCCI, a second contract with any of the other entities may not be entered into, in keeping with the views expressed by the BCCI," the response read.
Kirti Azad had also filed a similar application against ex-cricketer Vijay Dahiya, alleging him of running the Vijay Dahiya Academy while being the coach of the Delhi Ranji team. The BCCI ombudsman, however, found that it was Dahiya's close relatives who ran the academy, and not Dahiya himself.
"The Ombudsman has reviewed all the submissions of various parties, and concludes that the Vijay Dahiya Academy, operating from the grounds of St Stephens' College, is apparently run by Mr Dahiya's near relatives, and not Mr Dahiya himself.
"However, since the academy is named after Mr Dahiya, and it is run by his near relatives, and there are advertisements for the academy in Mr Dahiya's name, it appears that the retired cricketer is closely associated with the academy," read the response.
"While nothing can be done if a name has already been adopted by a cricket academy, hereafter, if such an academy is named after a cricketer, and is run by a near relative of that cricketer, it may be presumed that it is run by that cricketer," it read.
In this regard, the ombudsman asked Dahiya to provide an undertaking that his name would not appear in any advertisements as a coach of Vijay Dahiya Academy.