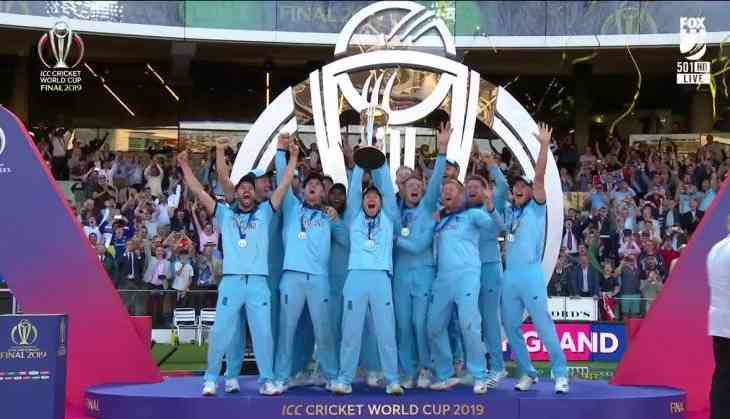 England won the ICC World Cup 2019 after a remarkable super over against New Zealand, but former England cricketer Steve Harmison has stated it as "rediculous" that the game was settled by the amount of boundaries each team scored.
Former England cricketer and two time Ashes winner Steve Harmison feels that it was unusual that the World Cup final should be resolved on the amount of boundries each team scored.
It took him a while to figure out where to start, as there were many other factors that may have had an influence on the outcome of the result.
"The match should have been settled on the number of dot balls each team bowled, or the group table ranking," he said.
The rules could have allowed the team with the most wickets in the game to win, in this case New Zealand, as they bundled out the host England in the final ball of the stipulated 50 overs.
"It took me about 10/15 minutes to work out how England won," Harmison told the talkSPORT Following On podcast.
"I thought 'it couldn't have been on wickets'. I thought it might have been on group games.
"But when they said it was boundaries, I thought it's an odd way to do it.
"What boundaries is it? Do you get any more for hitting sixes over fours?
"It is ridiculous. But I think it would be more ridiculous if it were England that lost and New Zealand that won."
Both the teams hit the same number of sixes, Eion Morgan led England scored more fours.
England eventually won the premier tournament by hitting 26 boundaries, compared with the Kiwi's 17.
"But, ultimately, the match was won after a touch of luck and brilliance from Ben Stokes," he said.
Ben Stokes was England's hero during the final, coming to bat after jonny Bairstow, Jason Roy and Joe Root all dismissed.
During the super over bot teams faced six balls each in an attempt to score as many runs as possible, with England putting up New Zealand 16 runs to win.
Both the teams concluded on 15 after the super over, which means England won the trophy on the amount of boundries scored.