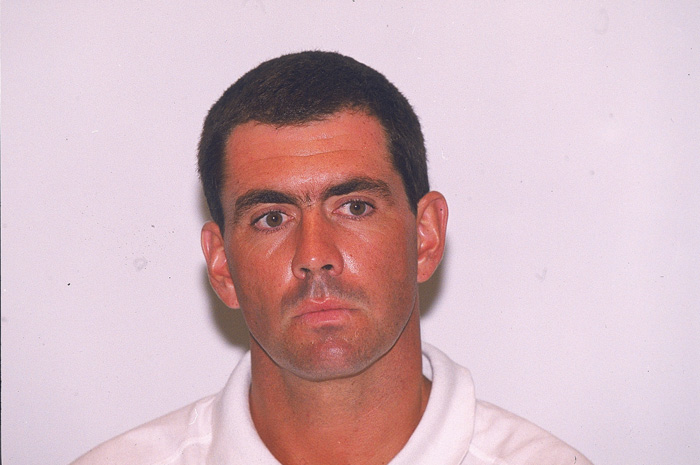 The Lodha Committee verdict on the 2013 IPL spot-fixing scandal has once again brought forward the dirty side of the gentlemen's game. Three players of the Rajasthan Royals were part of the incident which led to one of the biggest crises in Indian Premier League's history. A part of the 2011 World Cup winning Indian team, S Sreesanth, was one of the biggest names to have been implicated in the 2013 incident. However, this wasn't the first time a cricketer brought the sport to disrepute. Here is a look at five big names to have been involved in major match-fixing scandals -
Hansie Cronje
Former South African national cricket team captain, Hansie Cronje, was at the centre of one of cricket's biggest ever match-fixing scandals in 2000, when Delhi Police revealed a recording of a conversation between him and Sanjay Chawla, a representative of an Indian betting syndicate. After initially pleading his innocence, Cronje later admitted to accepting an amount of 'between $10,000 to $15,000' from a London-based bookmaker. In return, Cronje attempted to fix the result of an ODI against India. Teammates Herschelle Gibbs, Nicky Boje, Peter Strydom and Henry Williams were also implicated in the scandal. Cronje was handed a life ban from the sport, while both Henry Williams and Herschelle Gibbs escape with six-month long suspensions.
Mohammad Azharuddin
In his confession to match-fixing allegations, Hansie Cronje admitted to being first introduced to Indian bookmaker Mukesh Gupta, by Mohammad Azharuddin, the-then captain of the Indian cricket team. Azharuddin was later implicated in a report published by the Central Bureau of Investigation (CBI), and was banned for life by both BCCI and ICC in 2000. Fellow cricketer Ajay Jadeja was also found guilty of having links with bookies, in the fallout from the scandal, and was handed a five year ban, which was later lifted in 2003.
Saleem Malik
Pakistan captain Saleem Malik faced match-fixing allegations in 1994, when Australian cricketers Mark Waugh and Shane Warne accused him of asking them to bowl poorly in order to throw a test match. He was initially found innocent, and continued to captain the Pakistani team for a few years. In 2000, an independent investigative committee found him guilty of the charges, and as a result, he was banned for life from all forms of cricket. In November 2008, the life ban on him was overturned.
Salman Butt
One of the biggest match-fixing scandals in cricket's history, the 2010 spot-fixing incident during Pakistan's tour of England involved players from the Pakistan cricket team. Salman Butt, the captain of the team, arranged for no-ball deliveries to be bowled by two of his players. Butt, along with the two bowlers, Mohammad Amir and Mohammad Asif, were found guilty of the charges in 2011. Butt was banned for a period of 10 years, five of which were suspended. Amir faced a 5 year ban, while Asif was banned for 7 years, two of which were suspended.
Mohammad Ashraful
In 2013, Bangladesh national team player Mohammad Ashraful admitted to accepting a cheque of $12,800 to throw a match in the Bangladesh Premier League, held on 2 February, 2013. He also admitted to fixing another match 10 days later. As a result of his confession, the Bangladesh Cricket Board (BCB) suspended him temporarily from all forms of cricket. A year later, he was banned for five years by BCB, with an added two years' suspended ban.