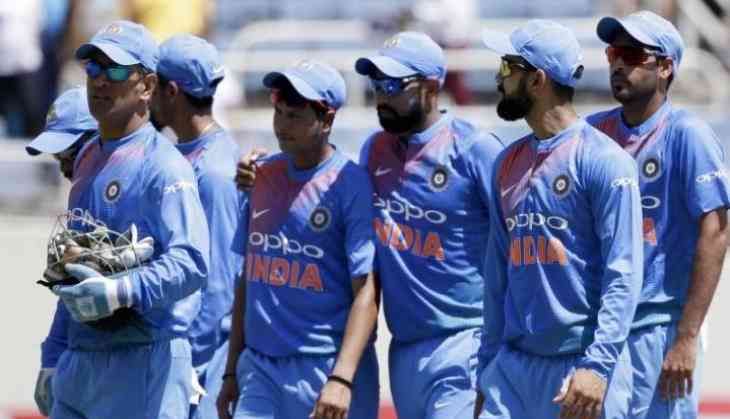 Soon Indian team have to go for England to play three T20 games next month. Now National Selectors are searching the best possible player who is going to open Indian innings.
To open the innings for India there are too many possible players but which player is going to provide momentum and set the platform for upcoming batsman under the critical situations.
In England tour the condition of pitch is totally different from the Indian pitches. Approx maximum players are coming from the high doze of T20 games.
There are many players in the race who is going to open the innings for team India. Have a quick look on the players who is going to open the innings.
KL Rahul
The star opener of KIngs XI Punjab KL Rahul was in blistering form in the 11th edition of Indian Premier League. He smashed fastest fifty in this seasons after the Sunil Narine. He had a great batting techniques and ability to score runs fast. In the IPL 2018 he amassed 659 runs at an average of 54.91 with the strike rate of 158.41.
In the limited over format Rohit Sharma impressed by his performance. The duo of Rohit Sharma and Shikhar Dhawan are quite dengerous for opponents in the limited over format. Sharma played 79 T20I games and amassed 1852 runs with the strike rate of 135.0.
Shikhar Dhawan
Dhawan known for his batting styles. His ability to score runs fast and takes lesser time to launch big sixes over the boundaries. Being left hander he is fit into the team plans, the left hand and right hand combinations can easily trouble the opponents.
Generally, Indian Skipper Virat Kohli doesn't open the innings but in the IPL 2018 seasons he opened the innnings for the RCB. In 57 T20 games he amassed 1983 runs at an average of 50.85. He is leading run scorer from the Indian side in limited over format.
Also Read: Suresh Raina to replace Ambati Rayudu in Indian ODI squad for England series