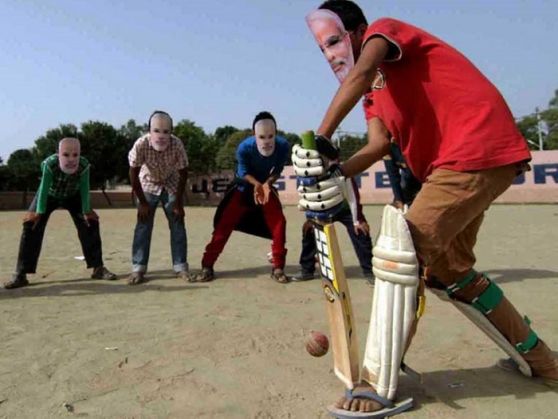 Dear Mr Modi,
First, as former President of the Gujarat Cricket Association, it is safe to say that at the very least you have a fondness for the game. In fact, before the World Cup started earlier this year in Australia, you personally sent every Indian cricket player a message on Twitter, wishing them best of luck for the tournament.
Of course, it would be a stretch to say that you're a big fan of the game as you've hardly ever gone out of your way to express your love for it, but hear us out.
Because even though with you meeting Nawaz Sharif for just about two hours today during your "surprise visit" you might be hard pressed for time to discuss cricket, here are five reasons why you absolutely should (some of them might even be in your own interest):
In times of unease with a neighbour, it's good to talk things out. If cricket is so seminal a part of the identity of both countries, it would be unfair to deprive both populations across the border of what would surely be a truly entertaining series. An Indo - Pak cricket series builds bonhomie between both nations.
Economically, it opens up various possibilities. While the scale of money involved when India plays cricket with any country in the world is significant, it is massive when the opposition is Pakistan. A series played either in India or in Pakistan would ensure flow of money into the country with sponsors, media engagements and from other avenues.
Let us not kid ourselves, cricket and politics are intertwined. If India today stands at the helm of cricket administration in the world, we would do well to use our position to make a political statement as well -- India is open, India is flexible, and India is open to discourse.

Both countries play each other at football. Both countries play each other at rugby. So why not cricket?

And finally, if you have taken such a big step to make an impromptu birthday visit, maybe it's time to go a step further. Let people to people relation, exchange, and interaction remain independent of government policy. Let's play cricket.