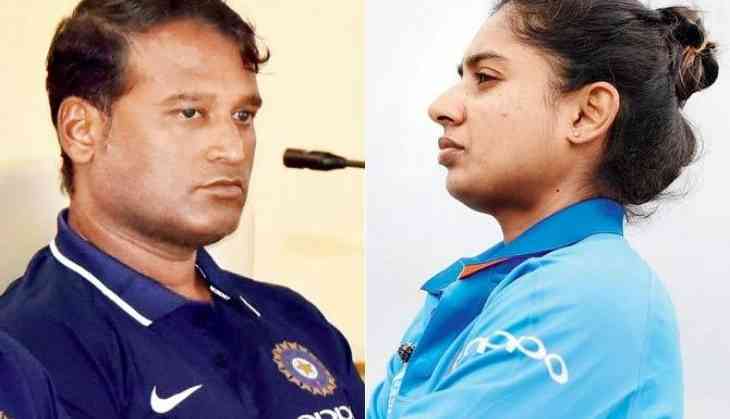 In a latest twist to the event conspiring former Indian skipper Mithali Raj and the coach of women's cricket team Ramesh Powar, Mithali Raj has accused Ramesh Powar of humiliating her during the ICC Women's T20 World Cup in West Indies.
After Ramesh Powar accusing Mithali of misconduct and dividing the team Mithali has now responded to the accusations made by the former Indian all-rounder and the women's cricket team coach.
Mithali today in a tweet said that, "I'm deeply saddened and hurt by the aspersions cast on me. My commitment to the game and 20yrs of playing for my country.The hard work, sweat, in vain. Today, my patriotism doubted, my skill set questioned and all the mud slinging- it's the darkest day of my life. May god give strength".
Ramesh Powar was summoned by Rahul Johri, CEO and Saba Karim, GM yesterday and in a statement to BCCI Powar said, "Mithali Raj, a senior player in the team, has minimum inputs in team meetings. She couldn't understand & adapt to team plan, ignored her role & batted for own milestones, lack of keeping the momentum going on".
Before Pakistan match, video analyst Pushkar Sawant came to my room with news that Mithali is upset about not allowing her to open in Pakistan match. She packed her bags to leave with announcement of retiring in morning. I was shell shocked to understand why? Powar added.
Powar also said that, "It gave me an impression that for Mithali Raj, she comes first & then Team India. To save positive team environment & due to her threatening (retirement), we opened with her. After the game, she was making her own group with selected players sitting away from team".