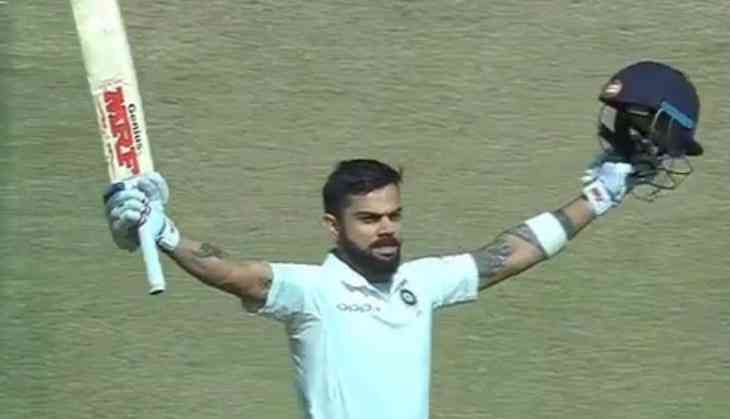 In the field like cricket, players are making more money than they earn through the matches. Most prominent players promote some national and international brands, and for this they are paid a lot of money. The more famous a player, the more money he earns through the ads and brand promotions.
Indian cricket captain Virat Kohli is currently in the advertising world only on the basis of his superb performance. Due to his excellent performance, he is getting advertisements from many different products.
If we talk about putting sticker on the bats, then the cricketers are not lagging behind in earning extra income. Cricketers are engaging in the agreements with different companies to put their brand name on the bat.
Master Blaster Sachin Tendulkar's bat had a sticker of Indian multinational and the largest manufacturer of tyres in India and the fourteenth largest manufacturer in the world, MRF.
These days Kohli is the brand ambassador of MRF. This company is the sponsor of Virat Kohli's bats. You will be surprised to know that MRF has made a deal with Kohli for 8 years and now the reports suggest that Kohli has made a 100 crore deal with the company.
Not only Virat Kohli makes money out of advertisements for millions, but former captain Mahendra Singh Dhoni, Rohit Sharma and Chris Gayle of West Indies also earn hefty amount. MS Dhoni has a sticker of Australia's company Spartan Sports on his bat. This company gives Dhoni six million rupees per year to advertise on the bat through the sticker. Chris Gayle also receives 30 million every year from Spartan Sports. The world's famous tire company CEAT pays Rs 3 crore every year to the cricketer who is famous as Indian team's 'hitman', Rohit Sharma.