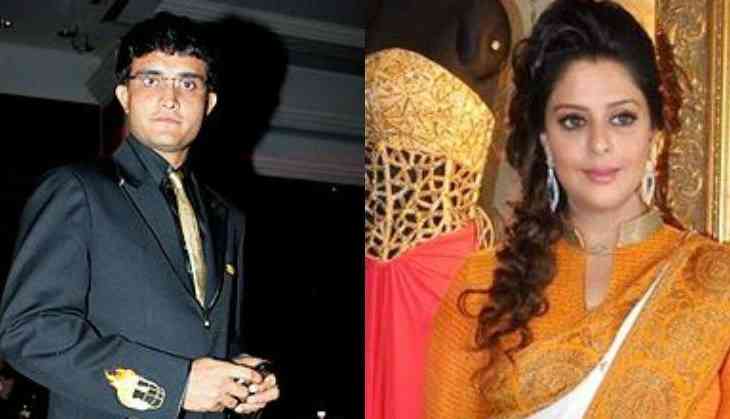 Popularly known as The warrior prince of Indian cricket, Sourav Ganguly has turned 45 today. He was born on 8 July 1972.
The Bengal Tiger of India is one of the most successful captains of India who changed the face of Indian cricket. Although Sourav Ganguly and Dona Ganguly's love story is like a fairytale it is alleged that Ganguly has an affair with Indian actress Nagma.
It is believed, in early 2001, when Indian players were preparing themselves to play against Australia at our home ground, there were rumours of Ganguly's affair with Telugu actress Nagma. According to some media reports that Nagma had also visited a temple in south India with Ganguly and they had performed a pooja meant for married couples only.
Among all the rumours of Nagma's alleged affair with Ganguly, Dona Ganguly defended her husband and said, "It's all rubbish. I'm extremely angry at the way some newspapers are trying to defame us. It's unfortunate that Sourav becomes the victim of such things."
Ganguly's father Chandidas even said that the photographs of two were modified. After two years down the controversy Nagma indirectly confirmed the allegation while talking to Savvy magazine "Whatever one says, nobody has denied anything. As long as there is no denial of each other's existence in each other's life, any person can say anything they want. There was a career at stake, besides other things, so one had to part. One had to weigh a lot of things, rather than be on an ego trip and insist on being together."